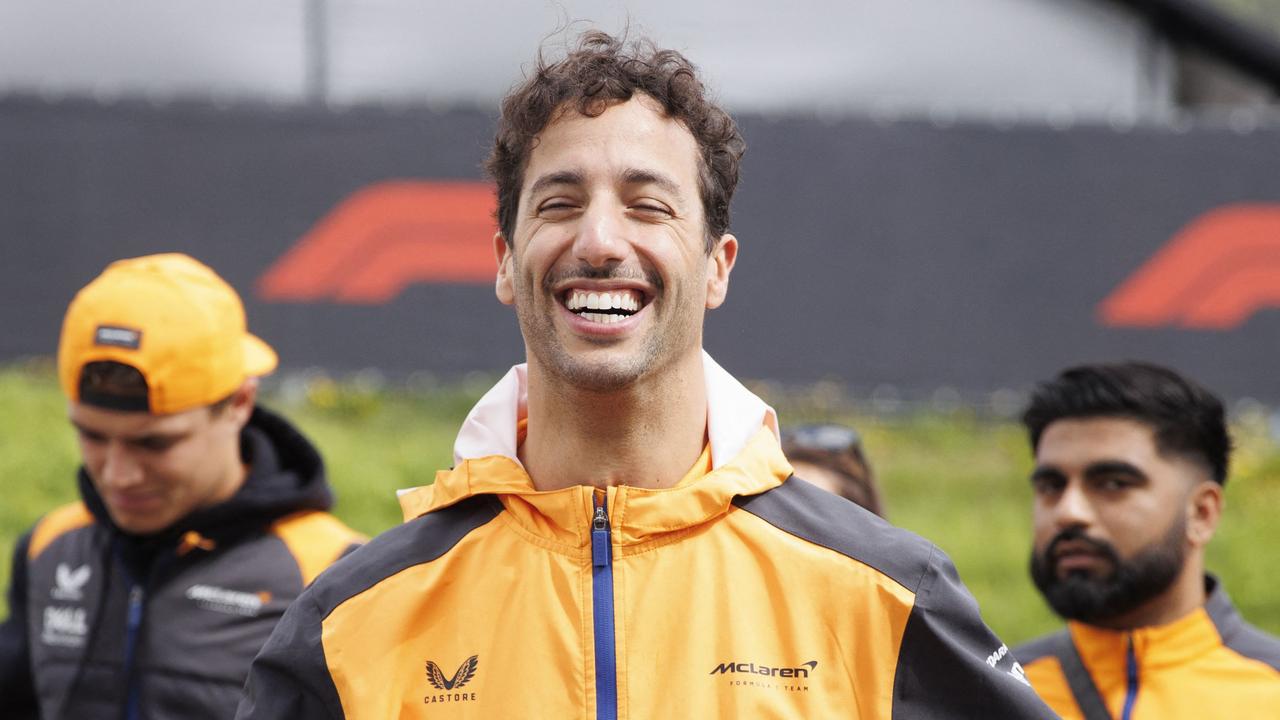 2022 French Grand Prix: McLaren boss Zak Brown speculates on Daniel Ricciardo's potential replacement, Colton Herta
McLaren chief executive Zak Brown has candidly discussed the potential to sign rising IndyCar star Colton Herta amid growing speculation over struggling driver Daniel Ricciardo's future.
Ricciardo, who is 18 months out on a three-year contract with the Woking-based team, has struggled to silence his critics this year after a disappointing 2021 F1 campaign.
Watch all the practice, qualifying and races of the 2022 FIA Formula 1 World Championship™ live on Kayo. New to Kayo? Start your free trial now >
The 33-year-old is 12th in the drivers standings after 11 races with 17 points, sitting comfortably below McLaren teammate Lando Norris, who is seventh with 64 points.
Rumors emerged that McLaren were grooming Herta, 22, to replace Ricciardo, but the Australian released a defiant statement about his F1 future last week, posting on Instagram: "I'm committed to McLaren until the end. next year and I'm not straying away from the sport.
Ricciardo regained some momentum at the Red Bull Ring, finishing ninth in the Austrian Grand Prix earlier this month, his third top 10 finish of the year.
But speaking to reporters after the race, Ricciardo admitted he was still disappointed with the result and unhappy with the performance of the car.
Meanwhile, Herta turned up the heat on Ricciardo as he professed he was very keen to pursue an F1 future.
When asked after trials in Portugal last week if he was convinced he could succeed in the sport, Herta replied: "Yes, yes… you can't say no to that question otherwise you wouldn't be not a commercial pilot. So yeah, I think I'm pretty fast.
"If they're okay, I guess time will tell, and hopefully I can get more chances in the car and hopefully I can show that.
"It's one of my goals (to drive in F1) and it's been a while."
McLaren would also be tempted by Herta's American past, which would open the door to a host of sponsorship opportunities in the United States.
Speaking on the F1 Nations podcast, Brown insisted the team would never sign a driver purely for sponsorship benefits, but did not rule out Herta as a future McLaren driver.
"Nationality is on the list, but we would never select a driver for commercial reasons first," he said.
"The first door to cross is: do we think that this driver is a world champion, capable of winning Grands Prix? And if the answer to that question is yes, we keep moving forward.
"If they happen to be British, because we're a British team, or American, because it's a big market, or Asian, because it's a big market, it's kind of commercial bonus But above all, we are here to win races, that's what our sponsor partners want.
"And yes, (Herta) was very impressive in IndyCar. Not too long ago he was Lando's teammate in Europe, so he has European racing experience, so let's try it out and see what he's up to. is made.
Ahead of this weekend's French Grand Prix at Circuit Paul Ricard, Ricciardo reiterated his total commitment to the McLaren team.
"For sure there's frustration, and I've admitted at times that in a way I hate the sport, because you go through these ups and downs so often," he said. he declares. Sports car.
"But I feel like on the days that I can also find myself hating it, I love it too, because the feeling that I get and what it feels like and how it fires me up, and I guess this feeling in my stomach, it's like, I really like it.
"Of course, I would like to be on top all the time, regardless, but the feeling I get is still real, even through these lows.
"This belief and all I get, as soon as the emotion and this wave of frustration passes, give it 10 minutes, half an hour, whatever it is, then I'm like, once I reset, like yes, I still want that.
"I still believe I can do it. The day I retire is the day I lose that feeling, it's the day that I lose that belief and I want to keep doing it.
"I really feel like I'm still pretty far from that."
The French Grand Prix kicks off this Sunday, with lights out scheduled for 11:00 p.m. AEST.
Read related topics:
Daniel Ricardo