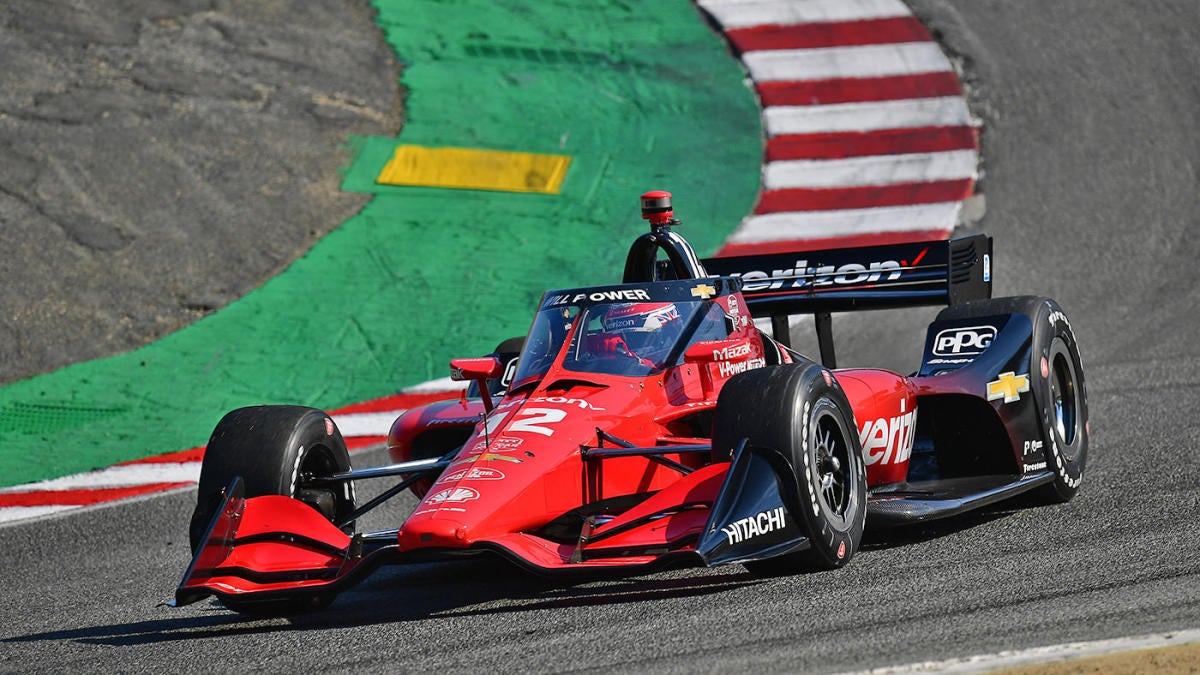 2022 IndyCar Season Finale: Alex Palou Wins Firestone Grand Prix; Will Power wins the title
There were two winners Sunday at WeatherTech Raceway Laguna Seca. Chip Ganassi Racing's Alex Palou, the 2021 IndyCar Series champion, broke through for his first win of the season in the final race of the season. But the big winner was Will Power did just enough, finishing third, to win the series championship for the second time in his career, overcoming a challenge from Penske teammate Josef Newgarden, who charged at starting from 25th on the grid to finish second as well as second in the points table behind Power.
Palou's CGR teammates Scott Dixon and Marcus Ericsson, and Scott McLaughlin's third Team Penske car, who just haven't found the right mix of speed, strategy and luck to stay in the fight, with McLaughlin, were out of contention early Sunday. finishing sixth, Ericsson ninth and Dixon 12th, respectively.
Starting from pole, Power didn't have to do as much as his opponents as Newgarden, Dixon, Ericsson and McLaughlin all started deeper in the field. That's not to say he was just out for a Sunday ride, but only needing to finish third or better at the start meant he could handle his race much differently than those behind him, who had to finish ahead of him, if not win.
Newgarden's path was particularly difficult as an error in qualifying saw him start 25th. Using a different strategy got him into position, but the best strategy of all is to have a fast car, and Newgarden clearly had it, popping his car's wheels off to make Power sweat at the same time. 'arrival.
Although Palou and his team are suing over Palou's contract situation, the mood at Victory Lane was happy. And in that regard, Palou was a double winner, with this difficult season ending on a high as he considered how to extricate himself from CGR and move on to Arrow McLaren SP.
Unofficial Top 10
Alex Palou, Chip Ganassi Racing
Josef Newgarden, Penske Team
Will Power, Team Penske
Felix Rosenqvist, Arrow McLaren SP
Romain Grosjean, Andretti Autosport
Scott McLaughlin, Team Penske
Christian Lundgaard, Rahal Letterman Lanigan
Pato O'Ward, Arrow McLaren SP
Marcus Ericsson, Chip Ganassi Racing
Alexandre Rossi, Andretti Autosport
What we learned
If this is the last time we see Palou in IndyCar, it's really a shame. He's a superb driver, and while he'll likely be a contender in any series other than Formula 1 (where equipment matters so much), he certainly has a home in IndyCar.
Losing Palou, and maybe Colton Herta, will hurt, but IndyCar still has some great young drivers. Newgarden are amazing, McLaughlin not far behind, and rookies Christian Lundgaard and David Malukas have shown incredible composure and racing know-how. Callum Ilott has arrived at the end of the season and his team (Juncos Hollinger Racing) will switch to a two-car team in 2023.
As for the old lions, Power and Dixon have shown that they still have some life left. Even Graham Rahal looked rejuvenated.
So on the driver side, IndyCar looks good on that front. Now it needs a little more help from its broadcast partner and an aggressive marketing campaign from its sponsors to give it a boost. Formula 1 has made big inroads into the US market this season, and IndyCar needs to find some magic to bring more attention to racing.