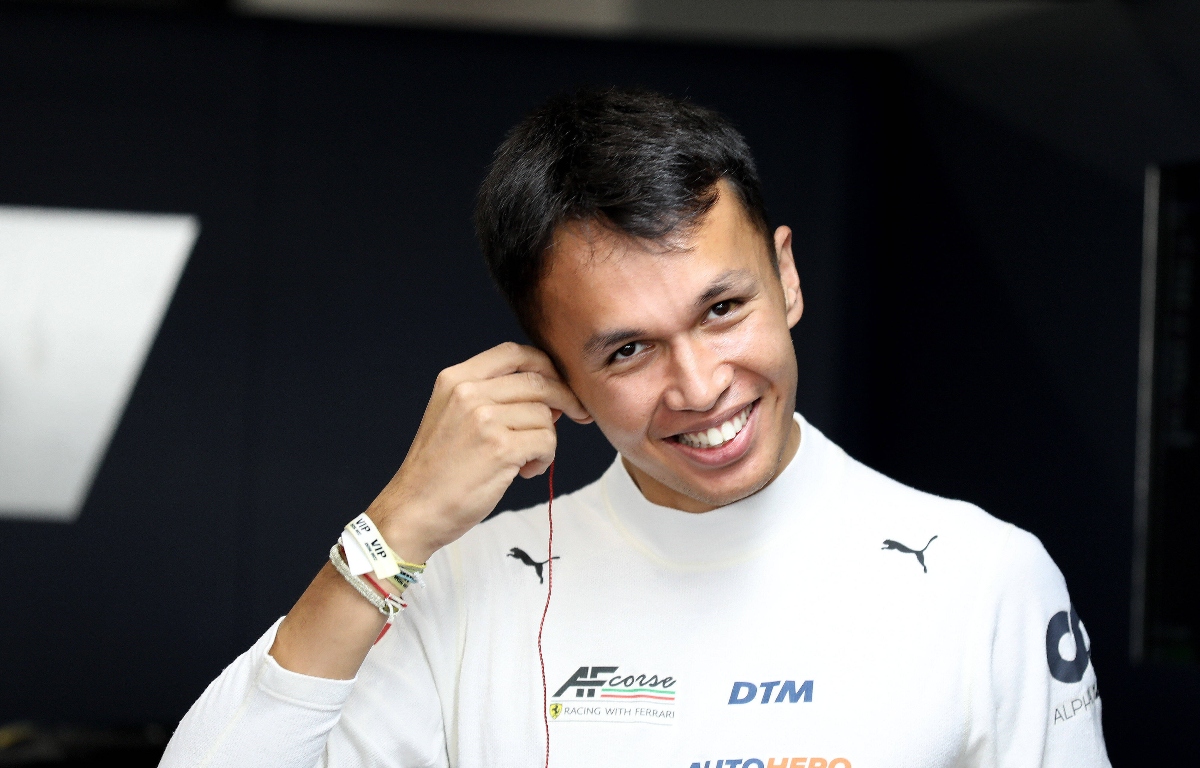 Alex Albon was 'one of the least prepared drivers' to enter F1
Called up late in Formula 1, Alex Albon believes he was "one of the least prepared drivers" to line up on the grid.
Saying goodbye to the Formula 2 series after finishing third in 2018, Albon had signed a deal to race for Nissan in Formula E as he believed the door to F1 was closed.
And then Red Bull came knocking.
The team needed a replacement driver for its junior team, Toro Rosso, after Daniel Ricciardo disrupted the team's plans when he left for Renault. This meant Pierre Gasly was promoted to his Red Bull and Toro Rosso found himself short of a driver.
They approached Albona former Red Bull-backed driver, and with Nissan releasing him from his contract, he was on his way to Formula 1.
"It happened at the very last minute," the Thai driver told the Motorsport Magazine Podcast.
"I don't want to go into detail about how it all happened. But it was tricky because obviously with Nissan linked and all that, it wasn't as easy as it should have been… as I wish it had been, to go from Formula E to Formula 1.
"Obviously, as a driver my age, I still want to be in Formula 1. That's everyone's goal being a kid. But yeah, we just had to come to an agreement, and once the agreement was settled , that was all.
"I remember the day, I remember how it happened. It was Russia and Marko called me into his office but by then I was already signed, I was already a Formula E driver , and he said to me "so we want you to do a simulation for the team next year".
"I was like 'you know what, this is great'. As a Formula E driver there is money and I will be a reserve Formula 1 driver, I can even test a few times in a Formula 1 car. That's what I thought.
"If I don't get into Formula 1 it's a shame, but I just want to drive it and feel what those guys feel. At least I'll get that piece, so I was a bit excited.
"And then I had a very good Russian GP and it [Marko] called me back and the conversation completely changed, and it was like by the way…
"And then that was it, the announcement and it was all done in Abu Dhabi and it just had…the process, it was such a quick process, and at no time until the end of Russia [in late September] If I had ever thought that F1 was possible, because I spent so much time never being part of a program, never really being approached by a program, never having had this opportunity.
"And then suddenly, literally, in the last two races of my Formula 2 career, I had this opportunity and I was in F1.
Albon spent 12 races at Toro Rosso, now called AlphaTauri, before being promoted to the senior team when Red Bull made the decision to drop the underachieving Gasly.
Albon has scored in eight of his nine races with Red Bull but failed to reach the podium, his closest shot being the 2019 Brazilian Grand Prix where he was battling for a top-three finish late in the season. race to be hit by Lewis Hamilton.
He stayed with Red Bull for 2020 but only managed two podium finishes, which were dropped at the end of the season.
"I think I was one of the least prepared drivers to enter F1," he said. "Because I think everyone did tests before arriving in F1.
"But my first test was literally the first day of Barcelona winter testing, and that was it. And I spun! I spun straight away. I spun around the corner 4.
"And I was like, 'Oh my God, what did I get myself into?'
Albon will be back on the grid this season after signing with Williams as Nicholas Latifi's new teammate.