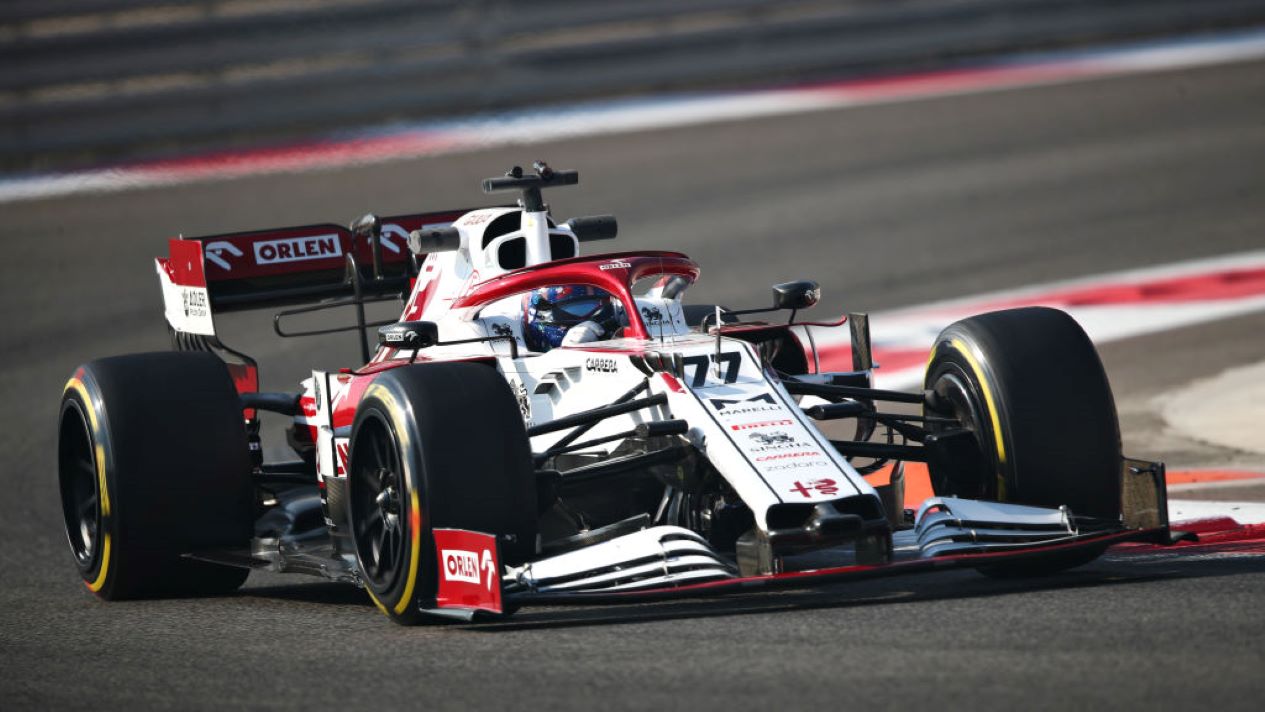 Alfa Romeo's Valtteri Bottas appreciates not feeling 'eaten from the inside'
He was tired of feeling "eaten up inside."
Formula 1 driver Valtteri Bottas raced away from any uncertainty. As Alfa Romeo's new No.1 driver, bolstered by a three-year contract, a sense of peace and relaxation replaced the constant sense of emptiness of playing a distant second driver at Mercedes.
Bottas feels most fulfilled away from the overbearing presence of Lewis Hamilton.
It's like driving along an Australian beach.
Valtteri Bottas served as a trusted sidekick for five seasons with Mercedes
During his five-year tenure with Mercedes, Bottas played the trusted sidekick. Seven-time F1 champion Hamilton won a drivers' title in its first four seasons, and the team won the constructors' championship every year.
But there was this nagging, empty feeling of driving on a series of one-year contracts. Was it an organizational ploy to keep Bottas from going astray? Well, it worked.
Bottas maintained job security by often blocking the pitch, protecting Hamilton's position. He found success, taking 10 GP victories but how many were given up in favor of Sir Lewis Hamilton, who was knighted by Prince Charles three days after coming second behind Max Verstappen in the Grand Prix season-ending Abu Dhabi on December 12.
According to planetf1.com, Bottas felt constant pressure that he couldn't get rid of. Constantly worried about his future, Bottas said he was "eaten up inside". His worries rarely ceased.
Until now.
Mika Hakkinen: 'Valtteri is an excellent team player and driver'
When it became clear last year that the Mercedes brass aspired to promote young George Russell to Mercedes' No. 2 seat, Alfa Romeo stepped up to what Bottas wanted most:
Security and trust.
Speaking at a SuomilF1 press conference, two-time F1 champion Mika Hakkinen has sensed a difference at Bottas since leaving Mercedes.
"Valtteri is a great team player and driver," said Hakkinen, who will partner Bottas for the Race of Champions on February 5-6.
But there is one thing Bottas will have to accept next season, Hakkinen said. He will not be driving a Mercedes machine next season.
"He will drive for a great team," Hakkinen said. "But he won't be fighting for the same kind of positions compared to his Mercedes days."
Bottas will likely find himself battling for P10 more often than P1 during his debut with Alfa Romeo. At 32, Bottas was ready to settle down. He expressed his desire to become the team manager of rookie Guanyu Zhou, the first Chinese F1 driver.
Mercedes earned 600.5 more team points than Alfa Romeo last season
In 178 career GPs, Bottas has compiled 67 podiums.
Last season, Alfa Romeo finished ninth in the team standings, compiling just 13 points. Mercedes gained 600.5 points more.
As the franchise's new leader, Bottas will have three years to prove he can take the organization from the third grid to the second and, eventually, challenge the first.
"The resources of the teams are not comparable, but now he can prepare for the long term," Hakkinen said. "With Mercedes' one-year contracts, there was always light at the end of the tunnel, but there was always a locked door waiting."
Now it's Russell's job to be behind the door.
Like Sportscasting on Facebook. Follow us on twitter @sportscasting19.
RELATED: Lewis Hamilton could still claim his record 8th Formula 1 Drivers' Championship, but Sebastian Vettel says Michael Schumacher remains the 'greatest'