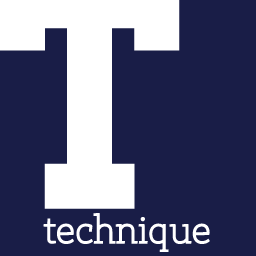 America's F1 hopes – Technical
Formula 1 (F1) has seen massive growth in recent years thanks to the success of Netflix's 'Drive to Survive', which has boosted viewership worldwide. The main market that Formula 1 has tried to break into over the years has been the United States. There's an argument to be made that they've already reached the mainstream US market with ESPN airing every race and qualifying session on ESPN cable networks. Additionally, in the 2023 season there will be three Formula 1 races in Austin, Miami and Las Vegas. The 2021 Austin Grand Prix drew 400,000 people throughout the weekend, making it the busiest Formula 1 race in history at the time. In addition to racing going mainstream, the Haas F1 team, which joined the grid in 2016, is the first US Formula 1 team since 1986. Formula 1 has made inroads into the US market, but the question remains: when will an American driver return to the grid?
The last time an American Formula 1 driver was on the grid was in 2007 at the Nurburgring with Scott Speed, who was eventually replaced by future four-time world champion Sebastian Vettel. For the past 15 years, the possibility of an American Formula 1 driver has been a distant dream thanks to how Eurocentric Formula 1 is as a sport, as well as the fact that most of the best American drivers stay in the United States with IndyCar or NASCAR. . However, the future looks brighter than ever. Thanks to an American taking the first step into Europe for Formula Juniors and another taking the IndyCar championship by storm, there could be two Americans on the grid in the not-too-distant future.
The first driver is Logan Sargeant, who currently competes in Formula 2, a step away from Formula 1. Sargeant started his journey in 2008 before moving to Europe the following year at the age of nine to better pursue his Formula 1. dream. In 2015, Sargeant won the world karting championship, becoming the first American since 1978 to do so. Over the next few years, Sargeant rose through the lower formula ranks and eventually became a full-time Formula 3 driver in 2020, where he fought for the championship throughout the season. However, he only made it to third place thanks to a first-lap collision in the final race of the year.
After his successful Formula 3 campaign, Sargeant was expected to move up to Formula 2 next year, but as he lacked the million dollar capital needed to race full time in 2021, he has had to be away all year. , and he would eventually join the Williams Formula One Team academy. In 2022 Sargeant entered Formula 2, and he has had a successful season so far, winning two races and currently sitting third in the championship. After doing well throughout his racing career, one wonders what the next step is. Sargeant is set to drive one of the practice sessions in Austin this year, but his future is unknown after that. Sargeant would be eligible to race in Formula 1 next year, should he maintain his current position in the F2 championship, but the question remains whether Williams will give him the seat. However, Sargeant isn't America's only hope, thanks to speedy Colton Herta.
Like Sargeant, Herta started karting at a young age and also moved to Europe to continue racing. Herta performed well in Europe, finishing in third place in its two seasons in the lower formulas. After his two seasons in Europe, Herta returned to the United States with the Indy Lights Series and won six races and finished third and second in his two seasons there. With two seasons of Indy Lights under his belt, Herta made the move to IndyCar where he has raced ever since. During his time in IndyCar, Herta was widely regarded as one of the best drivers, and although he didn't always have the fastest car, he still managed to win seven races and get the best third. championship spot. Thanks to Herta's blistering pace, Formula 1 teams have been sniffing him out for some time, eventually taking a test driver role with McLaren in 2022. Additionally, due to Sebastian Vettel's retirement during the silly season of this year, Herta has been linked to an AlphaTauri seat. , but the super license is the only thing that stands in its way.
A super license is required to race in Formula 1 and to obtain one a driver must perform well enough in other racing series. Due to the scoring system valuing European junior formulae more than IndyCar, Herta currently has 32 points, eight less than the necessary 40, but enough for a Formula 1 team to appeal to its governing body, the Federation Automobile International. (FIA). There is still some hope for Herta to secure a seat in Formula 1, but due to some comments from those around Formula 1, it looks increasingly unlikely that Herta will win an appeal.
Herta and Sargeant are both on the edge of Formula 1, but there are still hurdles in their path. Sargeant has a much clearer path, with the only obstacle being Williams' willingness to give him a full-time racing seat. With likely a vacant seat for 2023, he should be one of the top contenders, but only time will tell. As for Herta, the major problem in his own way is the Super License and unless the FIA ​​is slightly lenient he will either have to race more in an FIA series or wait another year where there may not be -be no open seats. Overall, Herta and Sargeant are closer to the Formula 1 grid than any American in the past 10 years, but there are still obstacles that can get in their way.