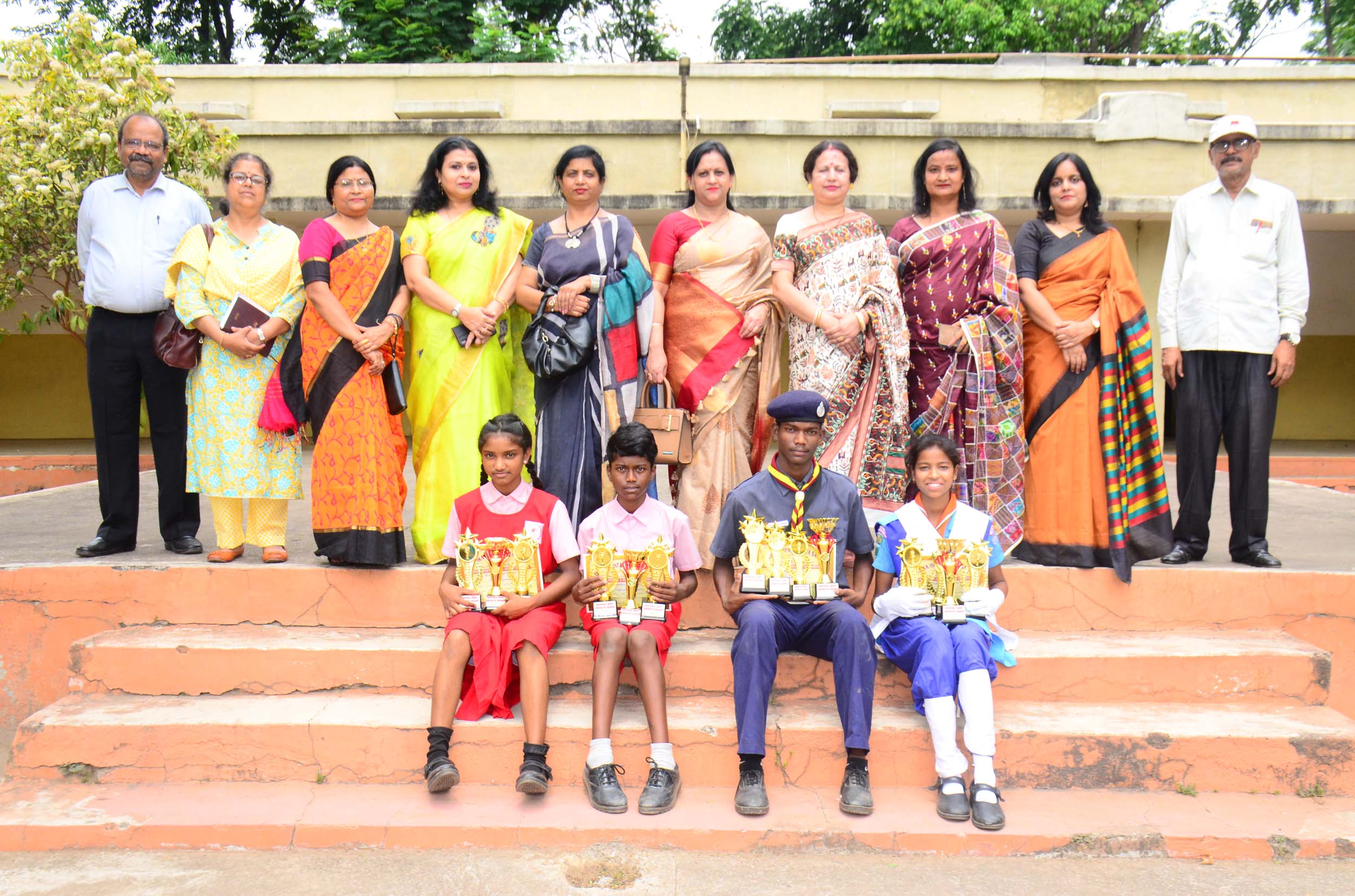 Annual sports awards distribution held at Deepika Ispat Siksha Sadan
An annual sports award function was held at Deepika Ispat Siksha Sadan, Sector – 18, a school for the less privileged, established by SAIL, Rourkela Steel Plant and run by Deepika Mahila Sanghati (DMS), a premier philanthropic organization map of Rourkela on April 22, 2022.
Seema Deb Bhowmick, President, Deepika Mahila Sanghati was the chief guest of the function. Indrani Kundu and Harshala Suryawanshi, both vice presidents of DMS, were the guests of honour. Present at the occasion were Munmun Mittra, GM Incharge (CSR), Dushmant Pradhan, DGM (CSR), Namita Mohapatra, Secretary (DMS), DMS Board Members, Principal, Teachers, Students and the institution's staff.
The dignitaries presented the prizes to the winners of various sporting events held earlier. The different sports activities included frog race, sack race, three legged race, jump rope, puchi, javelin throw, shot put, arithmetic race, 50 meter races, 100 meters and 200 meters which were held for different classes ranging from class – 1 to class – X.
Earlier, a great welcome was given to the President (DMS) during her first visit to the school, by the Scouts and Guides students through the party of colors and the band.