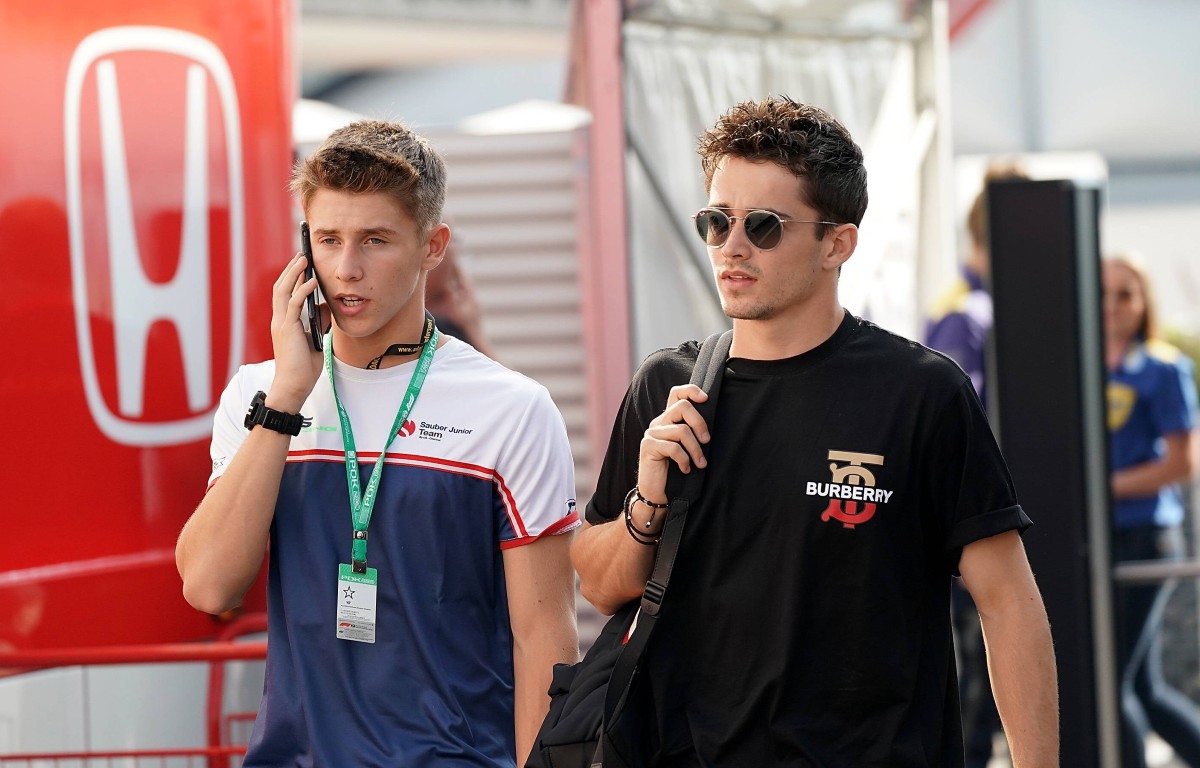 Charles Leclerc lets Arthur Leclerc "find his own way" in the race
Charles Leclerc is still supportive of his younger brother Arthur in his personal life, but doesn't like to interfere with his track work.
Leclerc is the perfect example of a Ferrari Driver Academy member's journey to Formula 1, having graduated as an F2 champion to join Sauber in 2018, before landing a Ferrari racing seat from 2019.
Among Ferrari's current hopefuls is Charles' younger brother Arthur, who is currently preparing for his second season in Formula 3 with Prema.
Charles is considered one of Formula 1's brightest future prospects, with two race wins and nine pole positions already.
But when it comes to racing, Charles believes his brother is best served by creating his own career path.
Of course, he's always there to help Arthur with "personal things".
. @Charles_Leclerc & @arthur_leclerc7 for the Official Ferrari Magazine 🔥#F1 #Charles16 pic.twitter.com/vy3ffkguId

– Charles Leclerc fan page (@LeclercNews) January 19, 2022
"Arthur knows I'm here for whatever he needs. But when it comes to racing, I prefer to let him find his own way and progress on his own, which I think is very important in this sport," Charles said in an interview for Official Ferrari Magazine.
But that doesn't mean the pair are far apart from a racing standpoint, far from it.
Charles has regularly been seen supporting his younger brother from the paddock on his racing weekends, while when Charles is in the cockpit Arthur often helps out by being an extra set of eyes, spotting what Charles can. missing from inside the car.
"Sometimes on a race weekend, when Arthur follows my Formula 1 race on TV, he spots things that I may not have noticed from inside the cockpit, and he tells me. let me know, to try to help me, which is always nice," Charles said.
"So the support goes both ways."
The brothers were extremely competitive growing up, which to this day hasn't diminished.
But with their three-year age gap not much of an advantage in adult life anymore, Charles, 24, said it was not so easy to beat his 21-year-old brother now, regardless either the sport or the game they play.
"Our relationship is the normal kind of relationship you find between brothers when there's not a lot of age difference between them," Charles revealed.
"We have always been competitive, especially when we were younger. When we were little, being three years younger than me, he always wanted to do the same things I did.
"Whereas when I was 8 or 9 it was quite easy to beat him, as a big boy that 3-year advantage is gone, so today it's really hard to get the upper hand, especially in tennis or padel. The competitiveness between us is still very strong.