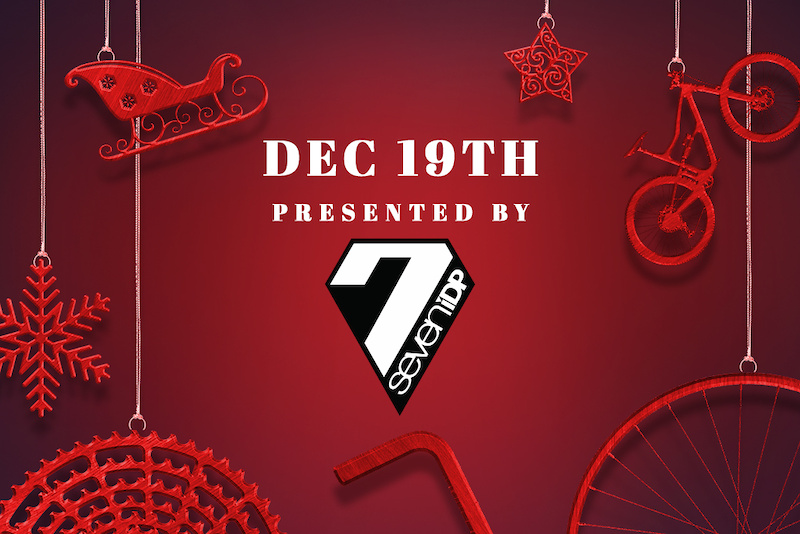 Enter to win a 7iDP Prize Pack – Pinkbike Advent Calendar Contest
Price details:
7iDP price package
The 7iDP price pack will protect you no matter what type of journey you decide to take. Our premium Project 23 Carbon helmet is a lightweight yet breathable full face helmet that you can use for bike park tours or between the band during an enduro or DH race. The M2 helmet with Conehead technology is a great helmet for any trek. Sam Hill knee pads offer CE level 2 protection in a pad that can be worn all day. Need light protection for those elbows that you don't even notice? We've got you covered with our Sam Hill Lite elbow pads. From our brand new range of gloves, we offer the Chill gloves for cooler days and our Project glove for aggressive days on the trails. Stay in shape after the ride with the Circle T long sleeve and a pair of our Crew socks with Coolmax. The winner can choose the sizes and colors, if applicable.
The price pack includes:
• Project 23 Carbon helmet with helmet bag $ 359.99
• M2 helmet $ 99.99
• Sam Hill knee pads $ 89.99
• Sam Hill Lite elbow pads $ 69.99
• Project gloves $ 34.99
• Refrigerated gloves $ 34.99
• Circle T LS $ 29.99
• Crew socks $ 16.50
Learn more about www.7idp.com.
---
To be eligible, you must be logged in to your Pinkbike account. If you don't have one, you can
register here
.
New prizes will be revealed daily through December 25th, so check out the Advent Calendar on the front page of Pinkbike daily and be sure to enter for a chance to win.

Winners will be notified via the email associated with their Pinkbike account within 48 hours of their name being drawn.
Happy Holidays!