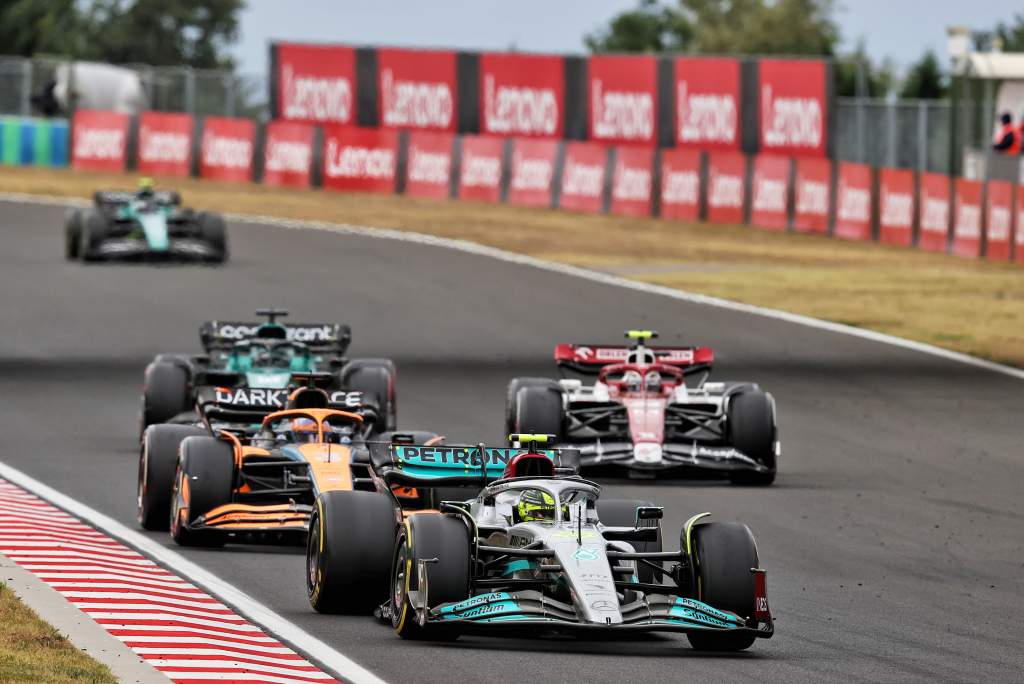 F1 2023 rule changes revised after teams pushed back
The FIA ​​has finalized rule changes for the 2023 Formula 1 season aimed at reducing porpoises and rebounds, but has scaled back a key part of the plan.
In early 2022, concerns mounted that the degree of vertical oscillation of next-generation ground-effect cars could cause long-term health issues for drivers.
Initial measures are introduced from the Belgian Grand Prix at the end of this month, when the degree of movement of each car will be monitored and must remain within a defined limit.
But a broader package has been proposed for 2023 to tackle the problem in more depth.
This caused controversy in the paddock, with some teams that suffered less from the problem – such as Red Bull and Ferrari – contesting the need for the changes. It is understood that six of the 10 teams were not in favor.
Because the FIA ​​makes them for safety reasons, they did not require a vote among the teams. The measures were approved by the World Motor Sport Council on Tuesday.
The FIA ​​has suggested four changes, and three of them go ahead in full: raising the diffuser throat below the floor, applying stricter lateral ground deflection tests and introducing a more precise sensor to help quantify aerodynamic oscillations and control them more effectively.
But the other change was toned down. The floor edges now need to be raised by just 15mm instead of the originally proposed 25mm.
The changes are still likely to be controversial in principle, with teams battling to reach the budget cap unhappy with the financial implications of the relatively late approval of the rules package.
McLaren technical director James Key suggested last month that "probably something like April" would have been the perfect time for changes of this size to be agreed given the impact on all areas of the design of the 2023 car, while other teams have argued that the package should be delayed to 2024.
Thank you for your opinion!
What did you think of this story?