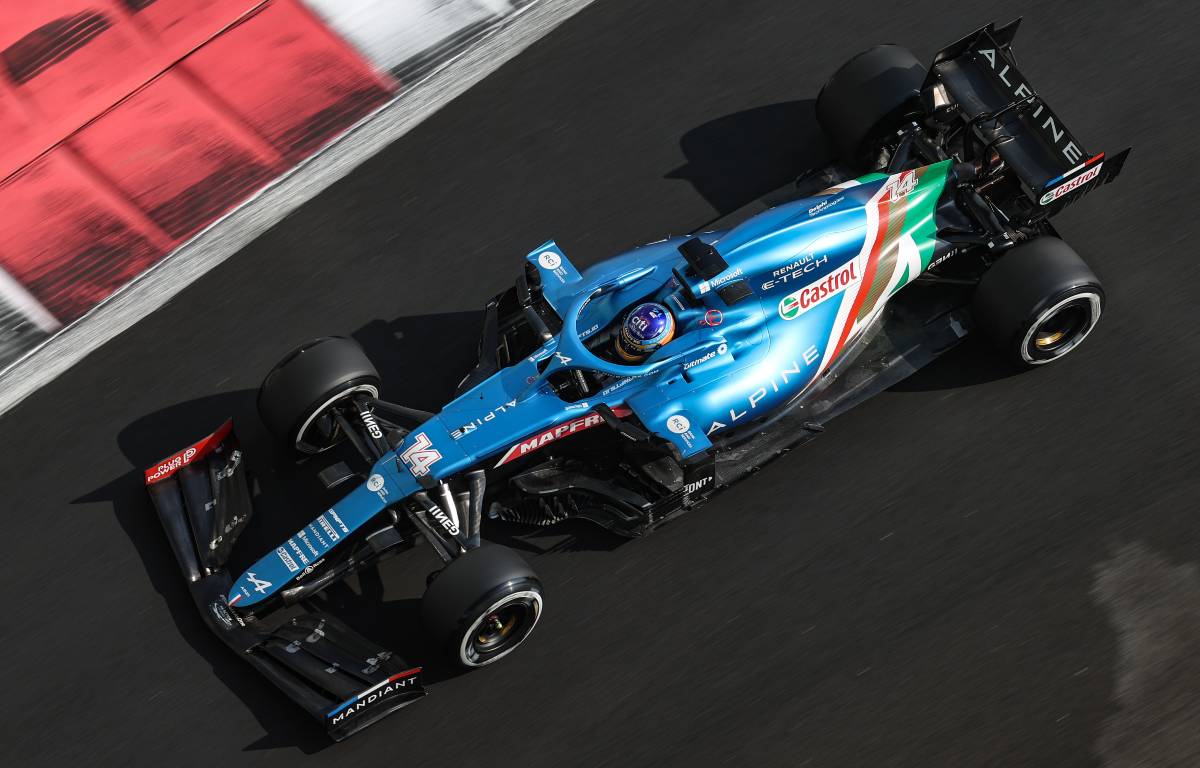 Fernando Alonso denounces "too soft" Michael Masi on the traffic of qualifying in Formula 1
Fernando Alonso criticized race director Michael Masi for being "too gentle" on the drivers who hold back their rivals during qualifying.
Queues to start stealing laps and blocking cases have been a feature of the 2021 Formula 1 season and at the Abu Dhabi Grand Prix it was in the second quarter that the main issues arose.
Five pilots appeared before the stewards after the session for three embarrassing incidents, with Sebastian vettel involved in two of them – one on each side of the coin.
In the end, only Esteban Ocon received a sanction, meaning a reprimand rather than a grid penalty, and his Alpine The team was fined 10,000 euros for obstructing Vettel.
Another of the pilots summoned was Ocon's teammate Alonso, his complaint being that Daniel Ricciardo had blocked it. But the stewards saw it differently, deciding not to take any action against the McLaren man.
Alonso will have been aggrieved and perplexed by this decision, having been eliminated in Q2 due to his last lap – believing he should have started two places higher than his position of P11 on the grid.
Austria. Abudabhi. And to be continued….

I can't wait to be in 2022 and get into these new qualifiers. ️

🇪🇸 ❤️💛❤️

– Fernando Alonso (@alo_oficial) December 11, 2021
"Unfortunately, no one is controlling that," said the two-time world champion, as quoted by Motorsport.com.
"The race director is too soft on this point and if you let us play the laps and things like that it's always going to be a mess. We need a referee to protect us and at the moment we don't have one, so that's bad.
"The problem is, we should be a little more aligned with the things that are good and the things that are not. It should be more black and white with what is a penalty and what is not a penalty. And they have to be tough in some decisions.
"In football, when someone makes a tackle and there's a little penalty or something, there's a red card and here they have a hard time showing a yellow card or a red card. That's why we keep repeating the same bad things over and over again.
Asked if the situation was worse than before his two-year hiatus from the sport, the Spaniard replied: "Oh yes, definitely a lot worse than in 2018.
"There are no rules there, not for the lap. There is no minimum time to respect.
"There are a lot of weird movements on the first lap off track. I complained in the first third of the championship. Then I changed my attitude and did the same and now there are no more races to annoy anyone, but it's not in my heart to annoy.
"Nobody wants to be in the middle of someone's quick lap because then you go to the stewards and you normally get a three-place penalty. I guess that's what's going to happen today.
However, Ricciardo escaped without penalty and will start from a place ahead of Alonso in 10th place – the Alpin claiming his former team and the Australian driver were at fault.
"On the traffic itself, it's McLaren's fault," said the 40-year-old driver. "The team or the driver or whatever, because even though there is a lot of traffic on the exit lap, you have to move when a fast car comes in and it doesn't. moved.
"I think in Austria Vettel had three places [penalty] so I'm waiting for a minimum of three spots or more and let's see where I start.
"I think I'll start ninth in my opinion, but let's see."