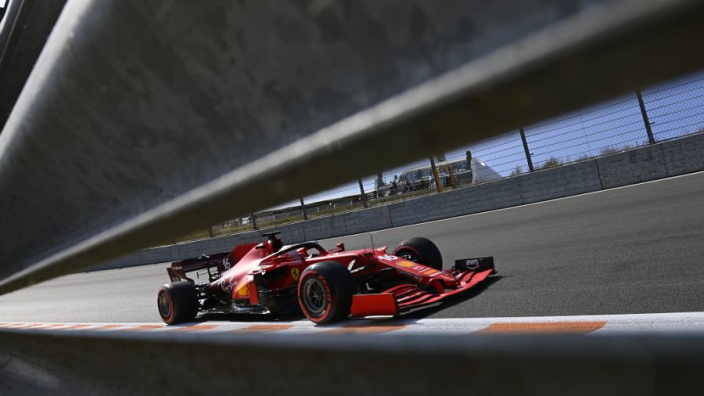 Ferrari aims to 'surprise' with Dutch GP 'risk'
Ferrari driver Charles Leclerc hopes to surprise the order established in qualifying for the Dutch Grand Prix after dominating Friday's practice.
Leclerc, who has twice won pole position this season in Monaco and Azerbaijan, spearheaded a Scuderia brace as F1 returned to Zandvoort for the first time since 1985.
Leclerc completed a lap of one minute 10.902 seconds to finish 0.154 seconds ahead of Sainz, with Alpine's Esteban Ocon third on the timesheet.
When asked if Ferrari could surprise this weekend, Leclerc said: "I really hope so. It is a track where the risk rewards you. In qualifying, anything is possible.
"We're going to do our best with Carlos, we're pushing each other in every session, so hopefully we can take advantage of that in qualifying.
"I'm pretty sure the top teams have something more, but compared to our direct competition we look good."
Ferrari to capitalize on Red Bull-Mercedes mistakes
While Sainz was also boosted by Ferrari's strong performance on Friday, the Spaniard stayed true to his expectations for qualifying when asked if the team "will create a feeling".
"We will definitely give it a try, but I wouldn't expect a Monaco here," Sainz said.
"We see in the long runs that Mercedes and Red Bull are faster but we want to be right behind them if we can, especially since we feel a little closer than the previous weekends.
"We want to maximize every opportunity they give us if they make a mistake. We're going to do our best and today the important feeling is that the car was running well."