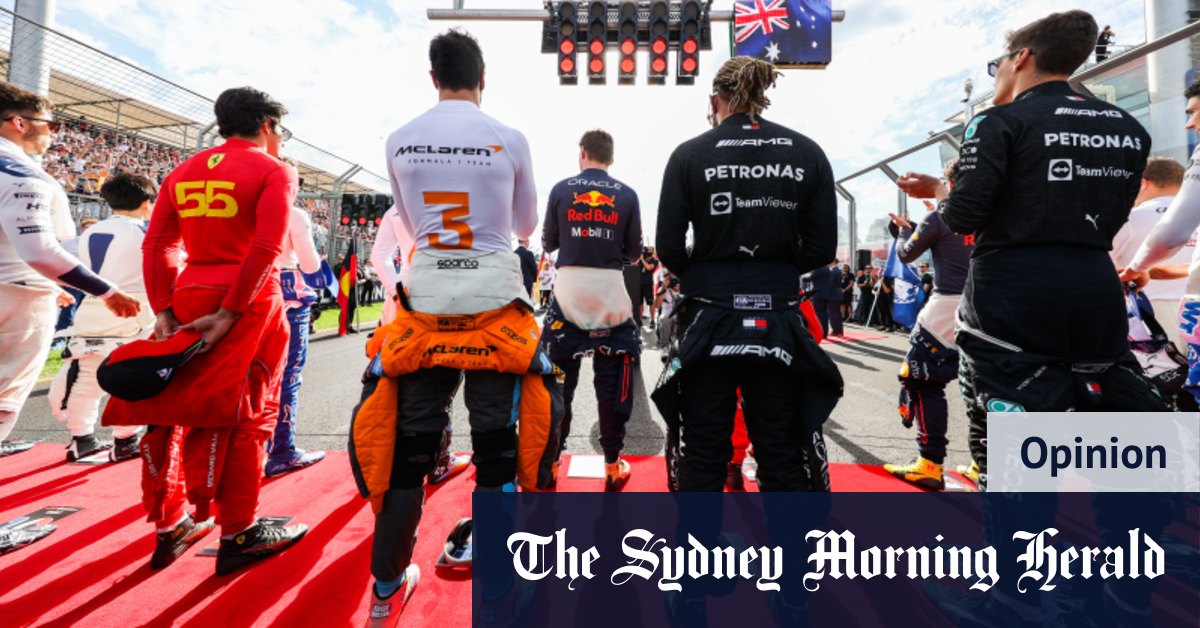 Formula 1 is my new obsession
It's been 108 days since my obsession started. More than 100 days in awe of high-tech cars hurtling down a track carrying adult men weighing just 54 kilograms. One obsession led to another. I watched three seasons of Netflix Drive to survive over a week in January, then eagerly awaited season four. Binged within days of release.
This weekend, reality TV collided with reality on a three-mile running track around Albert Park where the drama was bigger than a group of couples pretending to be married while taking left for Olivia and Dominique. Yeah, I watched that too.
Millions of new fans fortunately spent their lives paying no attention to cars until Drive to survive. Before Sunday, I had never even watched an entire Formula 1 race on TV let alone on the track. I admit I was worried that three full days of car racing would introduce me to a new kind of zoom fatigue.
Not at all. Loud, exciting, all the time, all day. Supercars, S5000 car racing, classic cars, time trials, three F1 practice sessions and an F1 qualifying session – all before the main race on Sunday afternoon.
Loading
Ten teams to follow, 20 drivers to encourage, pit stops galore, terrifying falls, strategic decisions to analyze. The sound of the crowd gasping as one driver tries to pass another, then the sound of 100,000 people screaming as a favorite driver appears on the big screen. Drivers doubled over on scooters after their dollar machines imploded. Uplifting. Nothing like watching it at home.
I was at the right place at the right time to take a selfie with the former Spice Girl's husband Geri Halliwell, also known as Red Bull Racing team principal Christian Horner. I kept my eyes peeled all weekend for Mercedes-AMG team principal Toto Wolff, but no luck. Too busy trying to solve "porpoising". Nothing like dolphins.
Three months ago, I had no idea who these men were. Now I'm addicted to F1.
Tip: Wear comfortable shoes. You cover 10 kilometers each day approaching the size and scale of the Grand Prix track. Glad I made a comfortable choice even though Melbourne's perfect weather made us all wish we were dressed for the beach.