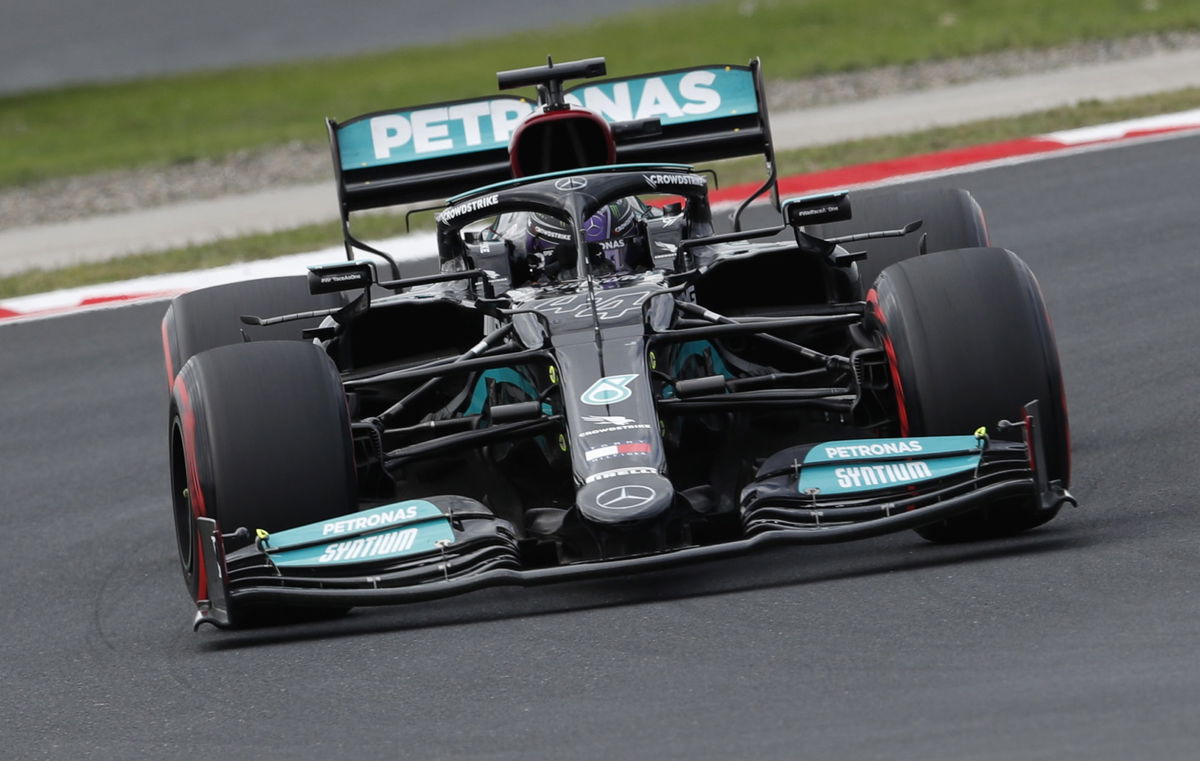 'Hat it tight there' – Russell, Ricciardo and other F1 drivers react to epic Alonso-Hamilton battle in Hungary
With the Formula 1 season over and dusted off, the drivers look back on intense battles that have unfolded throughout the season. Without a shadow of a doubt, one of the best fights the racing community has witnessed took place at the Hungarian Grand Prix between Lewis Hamilton and Fernando Alonso.
ADVERTISING
The article continues below this ad
Drivers such as Lando Norris, Daniel Ricciardo, George Russell, Nicholas Latifi, Pierre Gasly and Yuki Tsunoda reacted to their on-track battle.
F1 drivers give their opinion as Hamilton clashed with Alonso in Hungary
ADVERTISING
The article continues below this ad
Hamilton may have been pushing his limits all season as he had an intense fight with Max Verstappen. However, at the Hungarian Grand Prix he had to face his former teammate McLaren.
F1 journalists Sam Collins and Will Buxton also gave their thoughts on the fight. Buxton said, "It was magical" Collins, "It was as if the old master put the way on the young steed." Buxton quickly responded saying: "But they're both old masters now." as their fight continued, Buxton added, "And Lewis trying to get around outside turn four, nobody gets that around turn 4," Collins added, "Especially not on Fernando Alonso", "I loved the elbows and it was right, probably right", Buxton concluded.
Ricardo said, "A of the Battle of El *****." Gasly was surprised and asked, "What did they touch? in no case did they actually touch each other.
After seeing Alonso's move, Russell said: "I got it tight there," his Canadian teammate added, "Any other track, it would have gone straight; this is Budapest.
Watch the story: From prince to queen: when F1 stars interacted with the royal family
ADVERTISING
The article continues below this ad
So how did the race go for Lewis?
Hamilton was pushing himself to the limit as he wanted to overtake the Spanish driver. In the end, he managed to overtake but finished the race in third place. However, it didn't end there for the Knight as Sebastian Vettel was disqualified which allowed the Mercedes driver to be promoted to second place. Alonso had to settle for fourth place, gaining 12 points in the process.
As we approach the next season, do you see more battles between the two world champions in 2022? Let us know your thoughts in the comments section below.
ADVERTISING
The article continues below this ad
DIVE DEEPER
Did you enjoy reading this article? Download our exclusive app to get 24/7 coverage of the latest memes and social media jokes. Click here to download.