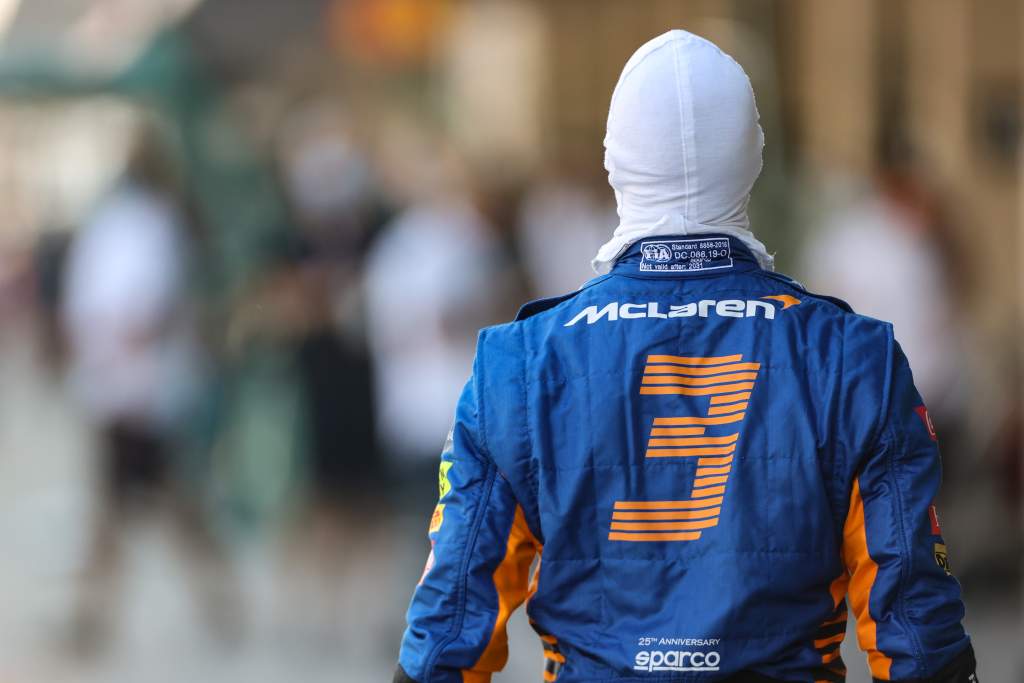 How Ricciardo faced what F1 drivers silently fear
The closer a driver gets to the pinnacle of Formula 1, the harder it is to reconcile a burning desire to be world champion with the reality that it is unlikely to happen.
As only 34 riders have achieved this feat since the official start of the World Championship in 1950, falling short of the ultimate goal is something the vast majority have to contend with at some point.
Daniel Ricciardo is already there. The 32-year-old is now a 210-start veteran, closer to the end of his career than the start and says he has downgraded the importance of an F1 title to him.
It's still his ultimate motivation, he hasn't lost hope. But he struggles to reconcile exorbitant ambition with the ability to cope with not realizing it.
"If you put all your eggs in one basket and it doesn't work, the thought of what might happen — in a way, that might be scary," says Ricciardo.
"If I devote my whole life to becoming world champion and I don't become world champion, am I going to be depressed the rest of my life? I don't know, it's a bit risky.
"And I think in this sport, when there are so many other variables, nothing is guaranteed. And it's just not that black and white.
A year ago, he was convinced that McLaren offered him the best chance of winning a title one day. Now he is fighting to rebuild his reputation after a trying 2021. F1 is fickle and doesn't care about the best-laid plans of mere mortals.
So it would seem convenient for a rider who in recent years has only come a long way from becoming world champion, to now believe "ah, it's not worth that much anyway".
But Ricciardo does not want to "minimize" the success; he wants to be "mature" about it.
He is right to acknowledge that top-level sport is unforgiving and that winning in F1 is heavily influenced by circumstance.
Ricciardo won eight races. Only 36 pilots achieved more. He's part of a highly skilled group and is still the sixth most successful driver of the V6 turbo-hybrid era – yet his career win rate is just 3.8%.
F1 is, has been and always will be dependent on the car to some extent. The problem has long been that one or two teams tend to dominate in any given season. It's so hard to get the chance to win, let alone win when you get the chance, that a driver would end up going crazy NOT finding other ways to enhance their career.
What's interesting with Ricciardo is that he's thought about it so much – he says it's been a real process rather than trying to pretend 'it's fine no matter if I win' – that 'he insists it extends to how he should feel even if he ever wins.
"I actually got it from a UFC fighter," says Ricciardo. "His name is Rashad Evans. So there is a story where he worked his whole life to become a champion. He became champion. And I think the next week he went back to the gym, and his teammates were like, "How does it feel?" and he said, "I don't feel any different."
"In a way it's kind of sad, because you want it to be something. But I guess the thing was, having the title belt didn't change him as a person. So if you're also working it to be something, and you're not, I think that could be pretty depressing as well.
"So I tried to level it up a bit so that if I become champion, great. But if I don't, life goes on.
There are parallels here with something Max Verstappen said in 2021, in the midst of his title fight with Lewis Hamilton, that it wouldn't change his life. And after winning the championship, he said he reached the ultimate so everything else is now a bonus.
Let's see how Verstappen feels now that he's had a taste of success, and once he's gone racing as world champion, if he's ready to be one of the other 19 drivers again. For some, nothing has the same value after this peak.
Nico Rosberg is the most famous example of this: he quit after winning his only title because it was so intense he didn't want to do the same thing to himself when he had already won.
You can easily see why Ricciardo would take the matter so seriously. There is a vast array of emotions with something as charged as a lifetime of pursuing a single goal.
What if you covet it so much that there is nothing left to hunt, and you lose your reason for being? What if you build it so high that reaching it falls short of expectations and missing it is destructive?
Or what if this is how you've defined your entire career and you fear you'll never get the chance to try?
Most drivers probably don't get anywhere near these questions. To do so would risk an existential crisis, so it's impressive that Ricciardo was even open to contemplation.
"It's probably also for some self-preservation," admits Ricciardo.
"It doesn't change me or my mindset as a competitor or anything. But I guess some days, especially like bad days, sometimes you need to laugh about it – it's just a sport.
"If I don't become a champion, life will go on. I have been lucky enough to be able to live my dream for a few years now. At the end of the day, it's a trophy, and it's your name in the history books forever – but you're still going to bed that night, you're still going to wake up the next day.
"I don't want to minimize that, but you just want to be mature with the approach. Lewis has seven. Does he feel any different than before he had them? I do not know. I'm not saying I have that answer, but I don't know.
"It could be pretty scary to invest it all in because there's so much more to life. That's probably where I'm at with this.