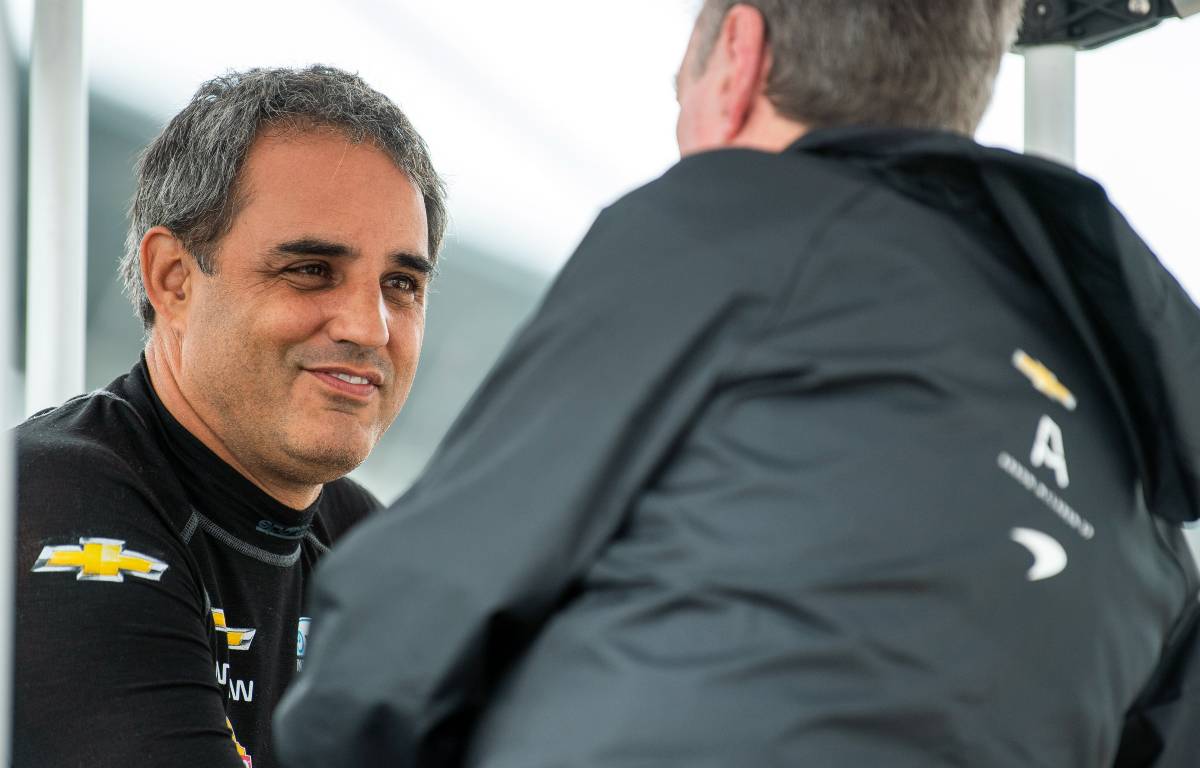 Juan Pablo Montoya: "Formula 1 has become more fun"
Juan Pablo Montoya reiterated his belief that Formula 1 is a more 'fun' environment these days than when he was competing.
The Colombian raced in F1 from 2001 to 2006 for Williams and Mclaren, winning seven races before leaving midway through his final season to return to America where he began a career in NASCAR.
During his time in Formula 1, Montoya notably clashed with then-dominant driver Michael Schumacher – telling the former seven-time world champion at a press conference that he had to be either "Blind or stupid" following an incident between them at the 2004 San Marino Grand Prix.
A few months ago, Montoya said that the atmosphere in F1 these days was generally a lot nicer than when he was racing, saying: "Honestly when you go to the paddock it's shocking how point it's more pleasant today than before.
"It's just nicer, the people are a lot friendlier. It's a much nicer place.
He has now expanded on those comments, with Formula 1 drivers certainly more self-conscious these days and enjoying more harmonious relationships with their rivals and teammates than was the case in previous decades.
"Everyone was really alone back then," Montoya told Motorsport.com of his time. "No one was a friend, no one spoke to each other.
"The only pilots I spoke to were Rubens Barrichello and Fernando Alonso, and sometimes Felipe Massa. But that was about it. I spoke to very few people.
"I grew up with the mentality of beating everyone and not having friendly relations with others in the race. You didn't want to find yourself in a situation where you don't know if you should attack someone. hard or not.
"Formula 1 was a difficult environment. Today it's a little more relaxed. Partly because of social media, it has become more playful. Sport has changed in this regard.
Discover all the latest 2021 team clothing via the official Formula 1 store
With one of Montoya's contemporaries, Jos Verstappen, still being a prominent figure due to the exploits of his son, a world championship hunter, Max, the 45-year-old from Bogota shared his memories of the Dutchman – including a incident at Interlagos in 2001.
"I haven't run that often with Jos," said Montoya. "When I drove in Formula 1, Jos wasn't really in a competition car. Everyone always said he was super fast, but he never really managed to get the most out of his. career.
In just the third F1 Grand Prix in Montoya, Brazil, he appeared on track for a first victory when Verstappen's arrows slammed into the back of his Williams while being passed, knocking them both out of the way. the race.
However, Montoya didn't think the incident cost him a victory, which ultimately went to David Coulthard in a McLaren.
"Even if I hadn't crashed with Jos that day, I probably wouldn't have won this race," admitted Montoya. "It was raining and the Michelin cars were 10 seconds slower per lap at the time [than Bridgestones].
"But thanks to Jos, I looked like a hero!" Of course, I was very angry about it at the time, but it was like that.
"In addition, at that time, it happened more often that things broke down in the car. So maybe I would have cracked because of something else.
"In fact, I was very happy to have led the race! That I had passed Michael and was leading a grand prix. It gave me the confidence that I had what it takes to be ahead in Formula 1. "