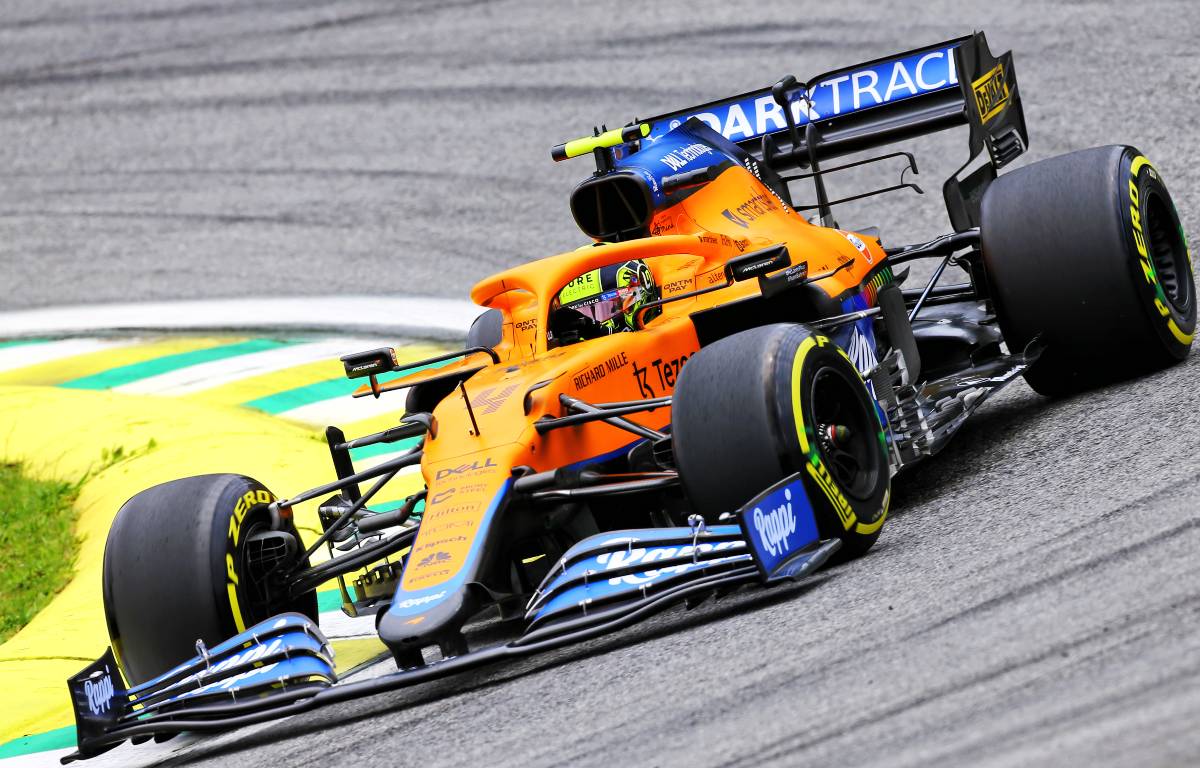 Lando Norris 'would love' one-shot qualifying on Formula 1 sprint weekends
Lando Norris has called for an overhaul of Formula 1's qualifying system on sprint weekends.
The Mclaren pilot is enthusiastic about the idea of ​​the sprint being established as a stand-alone race in its own right.
Right now, sprinting is more of a means to an end, the weekend following a progressive path from Friday to Sunday.
Friday's traditional hour-long qualifying session forms the grid for Saturday's sprint, the result of which in turn defines the starting order for Sunday's grand prix.
Three of those weekends took place in 2021 at Silverstone, Monza and Interlagos, and they are expected to drop to six next season.
They're likely to take a revised format anyway, with the potential for more points for the sprint, but Norris came up with his own idea on how they could be even spicier.
"What I might like to add is to change it so that you have qualifying on Friday for the race on Sunday," said Norris, as quoted by Motorsport.com.
"Then you have a one-shot qualifier on Saturday morning for the sprint race on Saturday. So a qualifying round like before.
"I think it could be exciting, instead of the FP2 we're doing now. Therefore, you organized Saturday to be a little bit apart, I guess. So the sprint wouldn't mean anything to the race on Sunday.
One shot qualifying was attempted when Formula 1 was experimenting with different formats in the mid-2000s, but was eventually scrapped in favor of the current system.
Sky F1 presenter Ted Kravitz told Interlagos in his Saturday notebook that he heard news would come to light in the coming weeks that there may even be a separate championship for sprint events.
"Two crucial things are going to change next year with the sprints," said Kravitz. "First of all it looks like it will be a six-race full sprint championship with its own points – so the winner will get 10 and there will be points up to 10th place and the sprint results won't define the grid for the grand prize.
"I have to point out that it looks like the current mood right now, speaking to Ross Brawn and Stefano Domenicali, is that the purists will win, and it looks like qualifying on a Friday will set the grid for the grand prize and we will have our own little sprint championship which will be a little more valuable in terms of points.