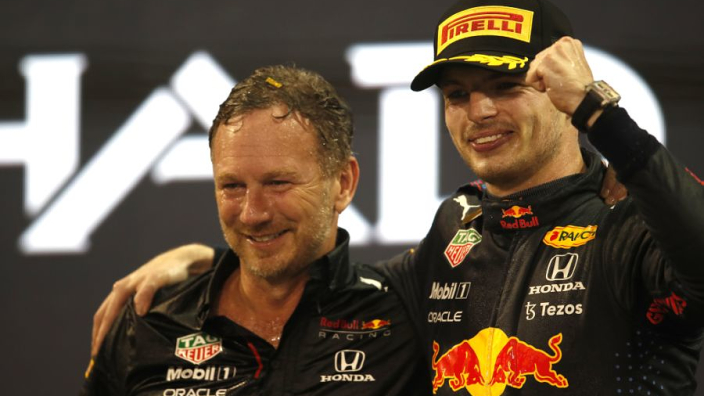 Mercedes "desperate" by Abu Dhabi protests – Horner
Red Bull team manager Chrisitan Horner called Mercedes' post-race protests in Abu Dhabi "desperate" after FIA commissioners dismissed both claims.
A late-race safety car sparked chaos at the Yas Marina circuit with Verstappen able to pull over for softer tires and then close to Hamilton's gearbox after a number of cars had received the order to get rid of.
Believing that sporting regulations had been broken, Mercedes protested against two articles claiming one that Verstappen had overtaken in safety car conditions, the other relating to broader procedural issues.
"It was obviously a little desperate, but we didn't want it to end in front of the stewards," said Horner.
"They have been great competitors all year and Lewis has been a phenomenal driver. It has had its moments, it has been intense, it has been difficult, but we are just thrilled with the result and are very proud of Max who has been phenomenal throughout the year. "
After its protests were dismissed, Mercedes announced its intention to appeal the decision.
The team have 96 hours to officially appeal and Horner admitted he wouldn't be surprised if Mercedes persisted.
He added: "I wouldn't be surprised. I was surprised that we ended up in front of the stewards because of the incidents as they are.
"I wouldn't be surprised if they appeal, but I think the clerk of the course has made his position clear, the stewards have made their position clear and the decision is very clear."
When asked if an event could jeopardize the FIA ​​awards ceremony on Thursday, Horner said: "I hope not."