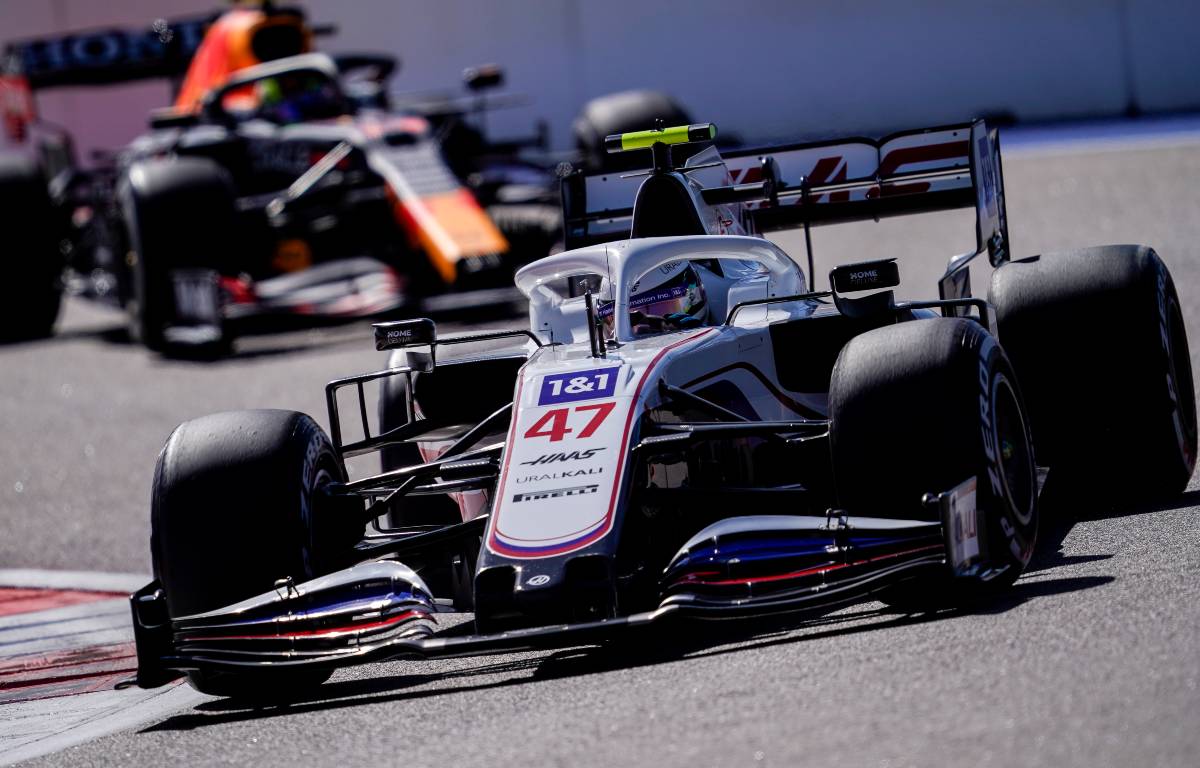 Mick Schumacher says Haas has 'high expectations' for 2022 Formula 1 season
Mick Schumacher has confirmed that Haas has "high expectations" for 2022 with his new car, which he believes the team has got a head start on.
Haas are catching up after a 2021 campaign that they effectively canceled by not upgrading their cars throughout the year, instead focusing on what they can achieve under the new F1 regulations.
This season, the American team will have a hard time avoiding a scoreless finish. But next season, with the full reset, the goal is to get back to midfield after peaking at a fifth in the Manufacturer ranking in their third year, 2018.
Schumacher will stay alongside Nikita mazepin in the roster of the team's drivers for a second consecutive season.
"We were building something this year, which is obviously great that we are continuing it for next year," the German said on the In the Fast Lane podcast.
"We have high expectations for next year's campaign and next year's car and things are looking good.
"We started pretty early, I think a little earlier than everyone else. Obviously we had the opportunity to fully focus on that without having to really think about what we're going to do with this year's car, because we just kept it as it was.
"So I hope it will be a big step forward. I feel comfortable in the team, I feel good with the team and happy to be able to work with everyone again next year.
Discover the Haas collection via the official Formula 1 store
Unlike other drivers who have moved from lower classes to F1, in his case as a Formula 2 champion, Schumacher had to contend with knowing he would compete at the back of the field throughout his debut. season.
"I think it's very rare for people to enter Formula 1 and drive straight to the front lines. The only one I can think of at the moment is, for example, Lewis [Hamilton] or my father, "said Michael Schumacher's son.
"Back then, times were a bit different from today. But I think if you are aware of what is going on, and aware that it is reality, then it is easy to adapt to it.
"I think it's about setting achievable goals. If you hit those goals then obviously you get a big boost in motivation and you're ready to go into the next race and just try to get ahead.
"We had, at the start, the feeling that we wanted to reach Q2, we wanted to be in the points, we wanted to be able to fight with Williams and Alfa Romeo.
"I think we've managed to do most of it already. We fought with Williams in Portimao, we exceeded [Nicholas] Latifi on track there. In Barcelona, ​​for example, we had very good qualifying where we overqualified an Alfa and a Williams.
"Or, for example, we reached Q2 at Paul Ricard. Unfortunately I couldn't drive it [after crashing out at the end of Q1] but we did achieve it anyway, so it matters.
"It's the little things where it's really motivating. It keeps me busy and basically keeps me on my toes to keep trying to always improve myself and do my best.
Vettel: Schumacher pushed Haas forward