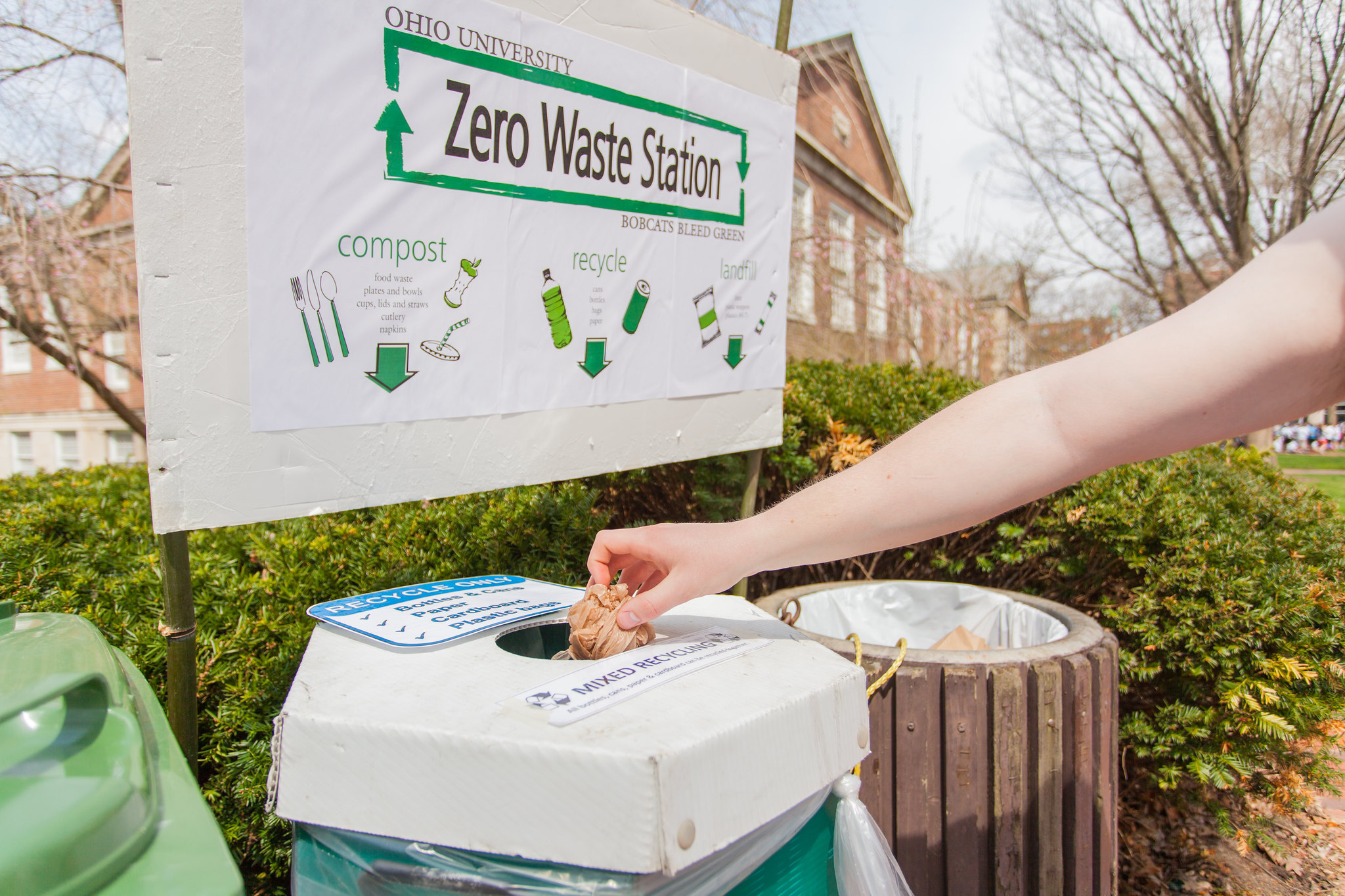 Ohio University Takes Campus Race to Zero Waste Challenge
OHIO Campus Recycling will participate in the National Campus Race to Zero Waste Challenge.
From January 30 to March 26, Ohio University will promote waste reduction on campus and report weekly on the amount of recycling and waste collected and in turn classified into various categories.
National recognition will be provided to the winning university in each category on the Campus Race to Zero Waste website and in a national press release. Winning schools receive a prize made from recyclable materials and win the right to host that category's special traveling trophy for the coming year.
Over an eight-week period, colleges across the country report the amount of recycling and are then ranked in various categories based on who recycles the most per capita, as well as the best recycling rate and the least amount of waste. and combined waste. recycling. With the rankings updated weekly, participating schools track their performance against other colleges and use the results to rally their campuses to reduce and recycle more.
"Ohio University's recycling efforts lead the MAC in every major category. We are currently ranked in the top 15 in the country. OHIO has had the most success in the Gorilla Prize category, which measures the total weight of all target materials recycled on campus," said Andrew Ladd, OHIO's recycling and waste manager.
OHIO Campus Recycling has set a goal to recycle 80% of the waste generated at Ohio University. OHIO Recycling staff are responsible for maintaining, monitoring, troubleshooting, and upgrading recycling and solid waste in all campus buildings and grounds. For more information, please visit https://www.ohio.edu/recycle.
If you would like more information on this topic, please email Ladd at [email protected] For Campus Race to Zero Waste Challenge results updates, visit the Campus Recycling Instagram page @ohiocampusrecycling.