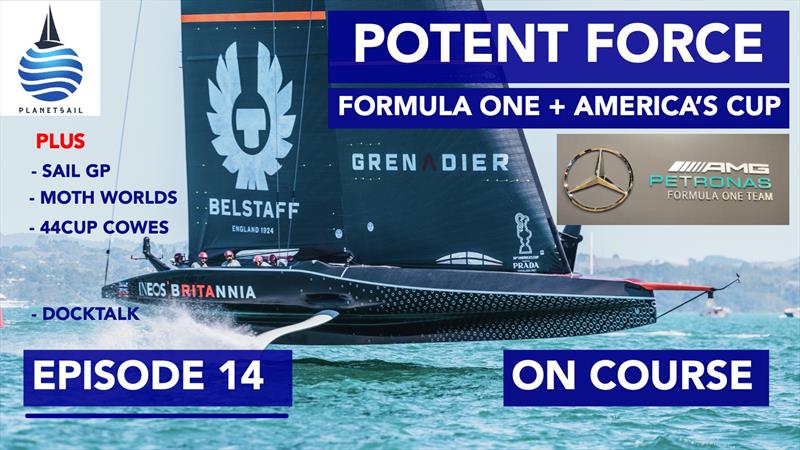 Planet Sail Episode 14: Mighty Force
Planet Sail Episode 14: Mighty Force – Formula 1 + America's Cup
by Matt Sheahan Oct 7 05:14 UTC

PlanetSail in Cape Episide 14 © PlanetSail
INEOS Britannia's merger with the Mercedes-AMG Petronas Formula 1 team is big business and some say it paves the way for a new era of advanced development in the America's Cup. PlanetSail was there and spoke to the big guns to find out how this partnership will work.
We report the SailGP season as the foil fleet descends to St Tropez, and we find out what the world's sailing stars are doing in their free time.
But it's not all about foils, Matt Sheahan got stuck with the 44Cup fleet when it came to Cowes to find out why the best in the world don't always choose foils.
In addition, there is our regular help from Docktalk.
01:03 INEOS Britannia and Mercedes-AMG Petronas Formula 1 team join forces
11:25 on the course – part 1
14:39 GP Sailing
16:53 International Moth World Championships
22:24 Docktalk part 2
24:39 44Cowes Cup
Watch more on www.youtube.com/c/planetsailonline