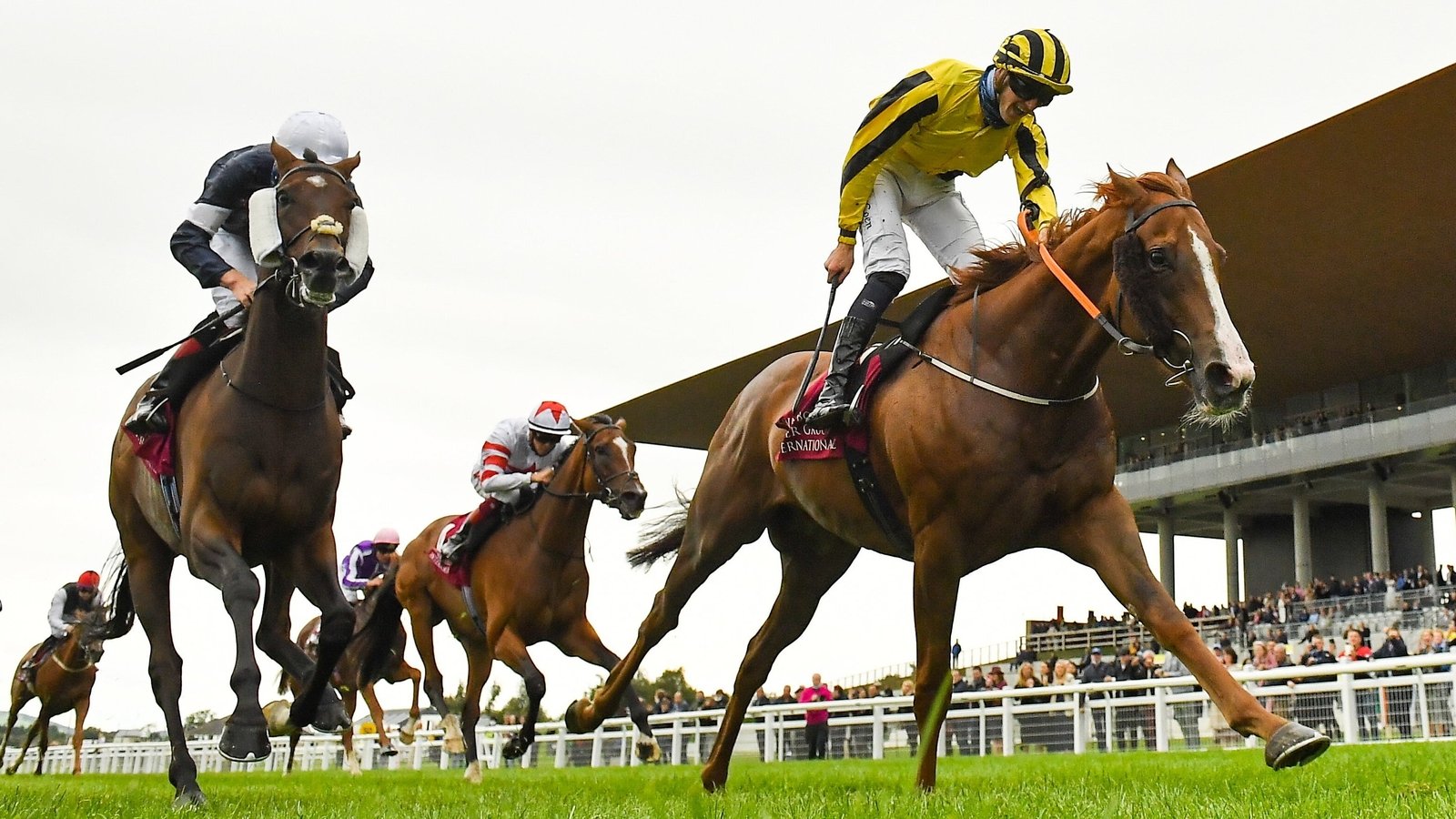 Public funds used for 42 million euros in horse racing prizes in 2021
More than 42 million euros in public funds were paid out in prize money at horse races last year.
Horse Racing Ireland expects a similar amount will be paid out on 390 races this year.
Owners of racehorses who win the prize money do not have to pay tax on the earnings from the prizes, but trainers and jockeys are subject to tax.
The organization that governs the sport of horse racing said the prize money drives investment and boosts rural economic activity.
Horse Racing Ireland said the prize funding "impacts the sale of Irish horses and the decision to keep horses in training in Ireland.
"The Thoroughbred racehorse training business is very labour-intensive and therefore the more horses in training in Ireland the greater the employment and impact economic are important."
The amount of public funds paid out in prize money increased by €7.8m last year compared to 2020, when racing was halted due to the Covid-19 pandemic.
The figures were provided to People Before Profit TD Paul Murphy, who asked why so much money was being allocated to a "lucrative, predominantly private industry in a free market economy which should be able to support itself".
The horse racing industry benefits from state financial support through the Horse and Greyhound Racing Fund, with €72.8 million allocated to support horse racing in 2023, 80% of which can be allocated to prices.
Horse Racing Ireland said 'prize money is the subject of international competition, particularly at the top level where we seek to attract horses to compete here'.
"Flat racing is a global sport with the same horses competing in a series of top-level races around the world," the organization added.
Racehorse owners receive 72% of the winnings, with 10% going to trainers and jockeys, and 8% going to other causes including stable staff, charities and industry organisations.
This means that more than 30 million euros in public money went to racehorse owners last year, for which they did not have to pay income tax.
The race meeting which attracted the biggest contribution of public money last year was the Irish Champions Weekend in September.
Prize money offered across the 16 races at the Curragh and Leopardstown was €4.75 million, of which just over €2 million came from public funds allocated by HRI.
HRI said a 2017 Deloitte report estimated that the racing and breeding industry in Ireland directly and indirectly supported 29,000 jobs.
He said the industry generates more than 1.84 billion euros in total expenditure per year.