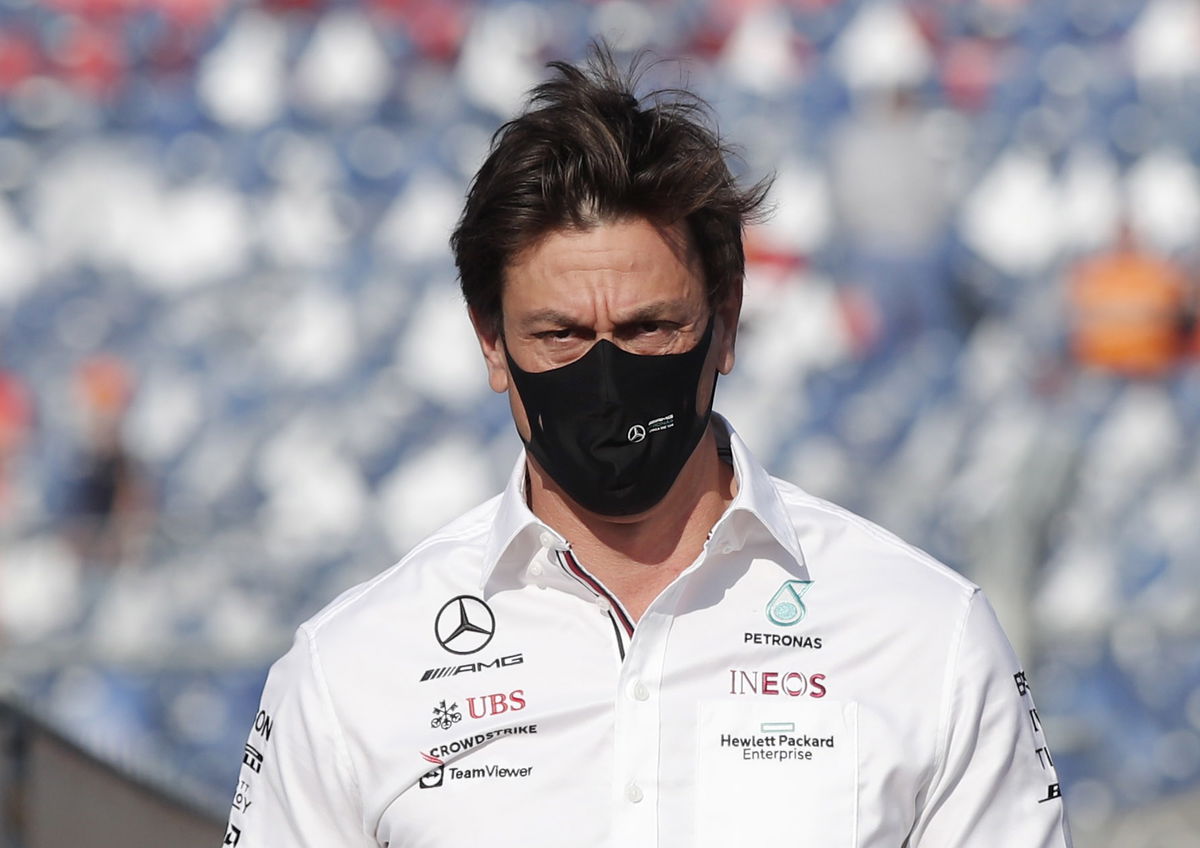 REPORT: Toto Wolff thinks F1 teams are 'crazy' to consider selling amid Sauber-Andretti rumors
Recently, rumors have circulated that Andretti Autosport will take over Alfa Romeo Sauber in the future. Although leading an F1 team comes at extremely high costs, owning one brings immense prestige. Therefore, some believe that selling an F1 team to any buyer may seem like a bad decision given the growth trajectory of the sport.
ADVERTISING
The article continues under this ad
Recently, F1 reporter Michael Schmidt summed up his thoughts by referring to Mercedes F1 CEO Toto Wolff.
F1 reporter refers to Toto Wolff on potential takeover
ADVERTISING
The article continues under this ad
Recently Schmidt mentioned how Sauber is dealing with a tough situation as they have to choose between new funds and stay in F1. He then mentioned a conversation he had with Wolff, while also mentioning the benefits of staying in F1. He noted, "Toto Wolff told me: whoever sells his F1 team now, must be crazy!
"The team is worth a lot more in a year and even more in two years. F1 is booming. They will even earn a little more this year than in 2019, so teams will receive full payment. Many countries are lining up to host a Grand Prix.
Schmidt also touched on the new era of F1 starting in 2022, believing it gives every team an opportunity. "A regulatory change is coming that could give a level playing field, a budget cap, no one knows who will win. It generates more interest which means more money and it means that the value of the team increases. Toto Wolff says he certainly wouldn't sell now.
Although the 2021 season has six races to go, time is already running out for the 2022 F1 season. Whether the takeover is imminent or just a rumor, the fact that Andretti is joining the sport could certainly be a game-changer.
DIVE MORE DEEP
Can Mercedes clinch its eighth consecutive world title this year?
ADVERTISING
The article continues under this ad
While the future remains uncertain, the Silver Arrows find themselves in one of their most difficult championship battles of the Hybrid Era.
Although the reigning world champions lead Red Bull by 36 points in the Constructors 'Championship, Lewis Hamilton is behind Max Verstappen by six points in the Drivers' Championship. And with six races to go, this title fight should be settled under the bright lights of Abu Dhabi.
ADVERTISING
The article continues under this ad
Will Wolff lead the Silver Arrows to another championship victory? Or has Christian Horner finally found the winning formula he was desperately looking for?
WATCH THE STORY: F1 drivers on the football field with Hamilton, Vettel and Schumacher