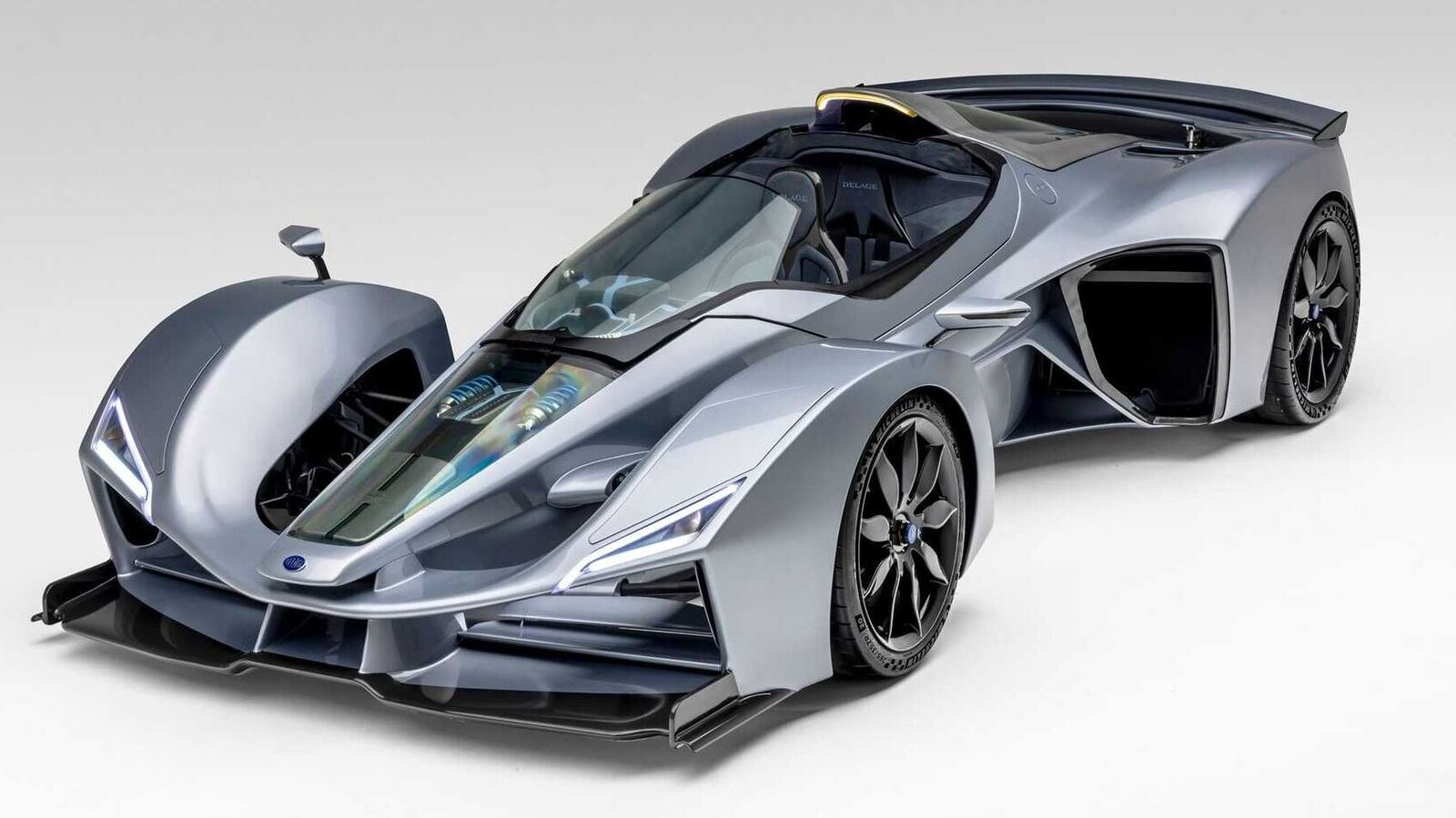 This hybrid hypercar is influenced by both the F1 racer and the fighter jet
Delage D12 comes with a bold and wild design and a wilder seating configuration as well.
The Delage D12 hybrid hypercar is a uniquely looking motorsport machine that comes with a visual appearance that blends the design of a Formula 1 racing car and a jet plane. The car is available in two additional canopy options – Speedster and F1, both of which result in open-top driving, costing $190,000. The company says customers can purchase both models for a discounted price of $260,000.
(Also read: This solar electric vehicle will be the most aerodynamic production car in the world)
The speedster variant attaches a small windshield to the front of the car, replacing the closed canopy similar to jet fighter aircraft. The F1 conversion adds a small wind deflector. Delage says two new canopy options provide the same versatility on the D12 hybrid hypercar.
Overall, the D12 comes with a bold and wild design and a wilder seating configuration as well. It places driver and passenger in tandem, giving the hypercar a fighter jet appearance. The front part of the car and the driver's cockpit seem to have been influenced by the Formula 1 racing car. There are also significant visual differences. These include covered wheels, unlike the open wheels of Formula 1 racers.
While the car's design is wild enough to command attention, its powertrain details are also fascinating. The hybrid car is powered by a naturally aspirated hybrid V12 engine that produces 1,100 hp of peak power in the GT variant. The Club variant produces 1,010 hp of peak power. At 1,310 kg, the Club variant is 90 kg lighter than the GT variant. The V12 engine is mated to an eight-speed automatic transmission.
The car claims to be able to sprint from 0 to 100 km/h in 2.4 seconds. Delage is confident he can also set a Nurburgring lap record. The company tested and developed the D12 on the Magny-Cours Formula 1 circuit in France. Delage did not say when the car might go into production or when deliveries might begin.
Date of first publication: Sep 18, 2022, 10:42 am IST