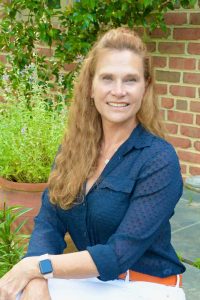 Thomas hired to lead the Coatesville Grand Prix
COATESVILLE – As community events reappear after year-long shutdowns, the city of Coatesville's biggest attraction, the Coatesville Invitational Vintage Grand Prix, will return on Saturday, September 18, and the city has hired the marketing professional events and sports Lisa Thomas as an event and Patronage Director to manage its growth.
"As the region opens up after COVID-19, the entire Coatesville community looks forward to one of the only Vintage Grand Prix events in the country," Thomas said. "In addition to showcasing incredible vintage cars and motorcycles that meander through the streets of downtown Coatesville, the event provides an opportunity to showcase the city's exciting transformation. We invite interested individuals, organizations and businesses to get involved in sponsorship opportunities at all levels. We also hope to further engage our local small businesses while strengthening our relationships with organizations in the area, including Coatesville's 2sd Century Alliance, the Western Chester County Chamber, and Coatesville Rotary. This is an event that shines the spotlight on Coatesville and gives the whole community a sense of pride for their city.
The 5th annual event will feature over 60 vintage cars and motorcycles, dating from 1900 to 1975, which will take place individually on a challenging 2.2 mile road course in the heart of historic Coatesville. In 2019, the event attracted more than 5,000 visitors from the tri-state area, and that number is expected to grow.
"We are thrilled to be hosting the event again and are fortunate to have a seasoned event professional to manage it and engage the community," said James Logan, City Manager of Coatesville. "Lisa has already started contacting the community, sponsors and regional businesses for our highly anticipated event. We look forward to seeing the champions from the past event return and appreciate past sponsors including Brian Hoskins Ford, Brandywine Health Foundation, Lamb McErlane and PECO. "
"New this year is a Friday cruise event featuring vintage cars, trucks and special interest vehicles," said Thomas, president of Coatesville-based Brand Farm who works in sports marketing. , event planning and sponsorship management for 20 years. She is best known for marketing Olympic-level athletes and managing events and sponsorship relationships for equestrian events, some of which have attracted up to 75,000 visitors. Thomas aims to work with the residents of Coatesville, the Chester County community and sponsors to develop the Grand Prix so that it becomes a major regional draw.
For more information on sponsorship, sales opportunities, VIP tickets, history and event details, please visit www.coatesvillegrandprix.com or contact Lisa Thomas at [email protected]