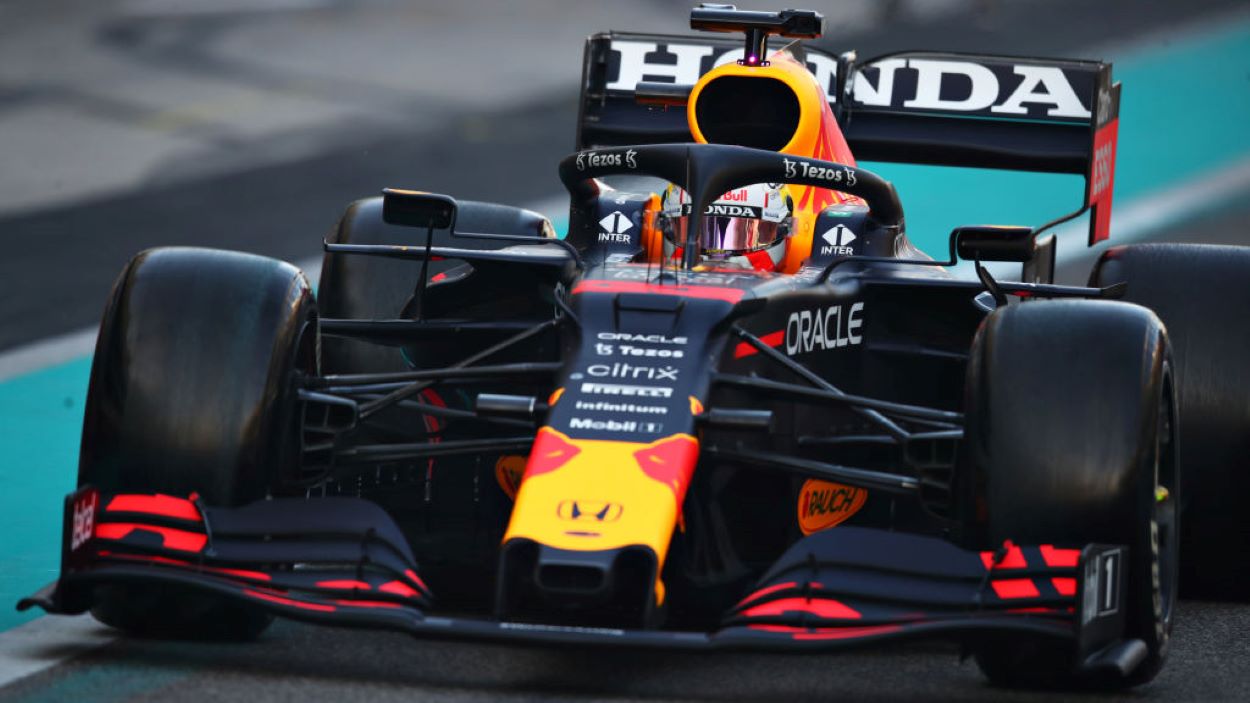 Why Formula 1 champion Max Verstappen will get off to a fast start in 2022, according to Red Bull CEO Helmut Marko
Red Bull Racing CEO Helmut Marko is expecting only one thing for the start of the 2022 Formula 1 season, a fast start, paced by Max Verstappen.
Marko remains confident that Verstappen will adapt and overcome any potential challenges that come with maneuvering the new machines.
Momentum is on the defending champion's side.
First F1 title holder Max Verstappen will look to CEO Helmut Marko to help him get off to a flying start
In an interview with Auto, Motor and Sportreported by Formula 1Marko seemed confident that the reigning F1 champion's start to the season would not come to a halt.
"Max never needs time to get used to it," Marko said. "He's always fast."
The industry's new cost-cutting technology should benefit – not hinder – Verstappen's potential title defense against seven-time champion Lewis Hamilton. The 2021 runner-up remains upset about the conclusion of the Abu Dhabi Grand Prix. On a social media blackout, Hamilton has yet to speak publicly since his Dec. 12 post-race comments hinting at retirement.
Mercedes officials issued at least two protests, which were dismissed, and spent the offseason lobbying for FIA race director Michael Masi to be sacked.
Marko plans for Hamilton, who is under contract for two more seasons at around $54 million per year, finally confirming his return.
If – when – Lewis speaks to the media for the first time since his post-race remarks on Dec. 12, Marko expects the hype around a Verstappen-Hamilton rematch to start to build.
Marko on Verstappen's 2022 target: 'It's about becoming world champion again'
Verstappen will likely have to replicate his quick start from a year ago in order to repeat. Last season, in the first nine events, he collected five wins, three second places and four best lap times.
Verstappen has only missed one podium during that streak, after the June 6 Azerbaijan GP. He did, however, record the fastest lap. He recovered quickly and won the next three GP races.
With a view to a quick start, Marko has targeted his 2022 goal: "It's to become world champion again."
To achieve back-to-back fast starts, Marko revealed that Red Bull was working on the team's engines to gain extra power with the switch to E10 petrol. F1's new machines are experiencing a decrease of about 20 horsepoweraccording to Mattia Binotto, Ferrari team principal.
Marko is confident that the team's engineers and mechanics will resolve the issues ahead of the season-opening Bahrain GP on March 20.
"Honda is working hard to adapt the engine," Marko said. "I'm hearing positive messages, even if the performance is not yet at the level of 2021. Also, we have to see what everything looks like in the races anyway."
Verstappen, Mercedes team nominated for prestigious Laureus awards
For the second time in his career, Verstappen has been nominated by Laureus World Sports Awards for an international honor celebrating athletic achievement.
Verstappen has been nominated as Sportsman of the Year 2021. In 2016, he was among the Breakthrough of the Year nominees, according to Formula 1.
Also on the awards programme, Mercedes' F1 team is in the running for Sports Team of the Year 2021.
It's a curious choice. Considering how the organization acted after the Abu Dhabi GP, sportsmanship is apparently not among the prerequisites for the awards.
Like Sportscasting on Facebook. Follow us on twitter @sportscasting19.
RELATED: F1 Rivals Max Verstappen and Lewis Hamilton Share Starkly Different Views on Sergio Perez